COVID-19 Safety Protocol
Preparing For Your Visit
While we're eager to greet you with a smile, we want to ensure we're keeping our community safe. For that reason, all Long Island Plastic Surgical Group and New York Plastic Surgical Group locations will maintain enhanced safety protocols. At this time, masks are still required and visitor guests remain limited. Since the COVID-19 restrictions were recently lifted in New York, we've outlined what to expect at your next appointment. Please read on to prepare for your visit.
Will I Be Safe If I Need Care?
As leaders in healthcare, LIPSG physicians and staff are highly trained in how to protect our patients, families, and each other when providing care.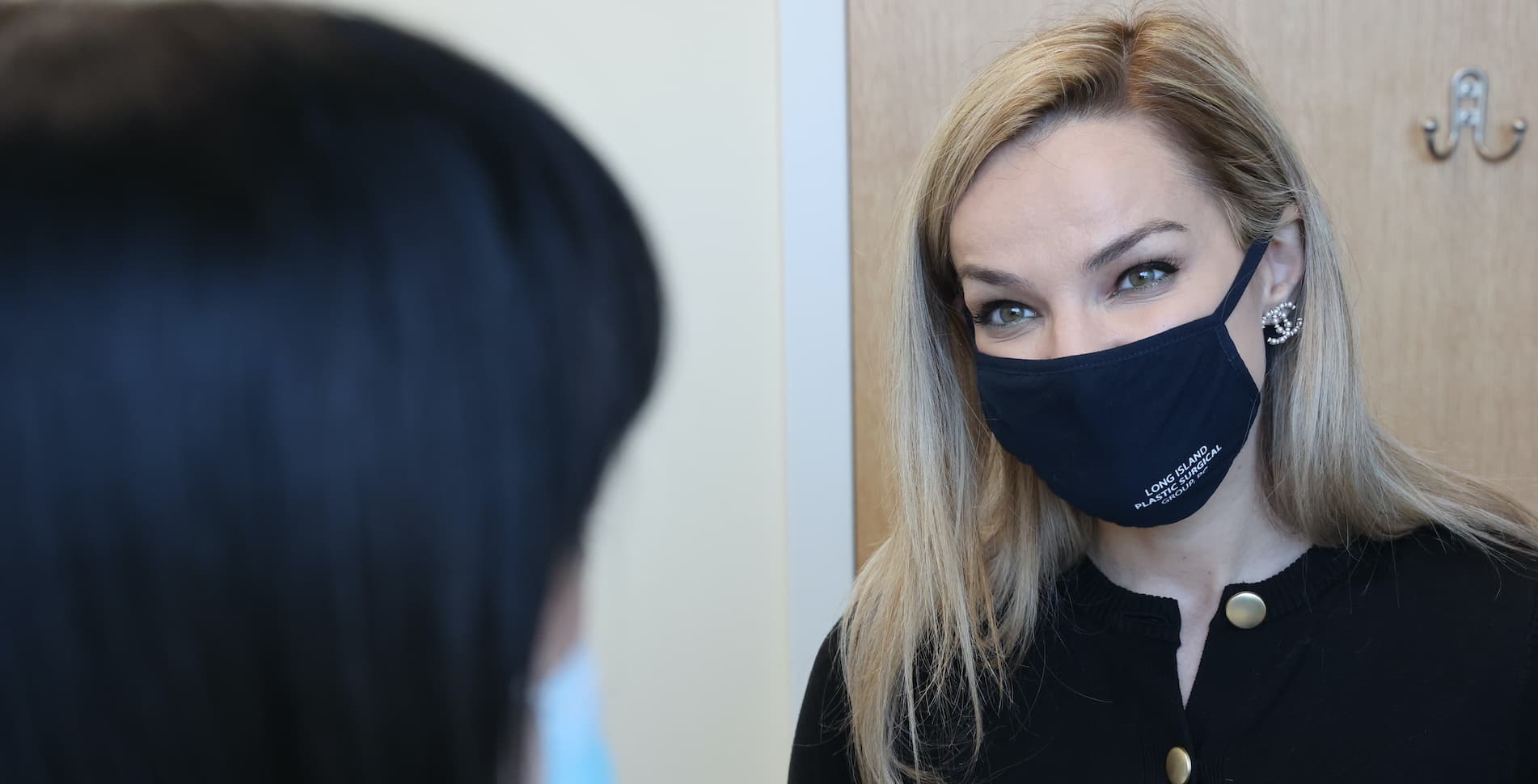 Safety Measures
Since the onset of the COVID-19 pandemic we have taken extra steps to ensure you receive treatment in the safest, most comfortable environment possible. In this new reality, you'll notice the following in each of our locations:
We are continuing to limit the number of visitors in our offices.

We are continuing to utilize protective barriers at all reception desks.

All staff are continuing to wear personal protective equipment.

We are assessing patients for COVID-19 risks prior to coming into the office.

We are continuing to conduct temperature checks of all patients.

We are monitoring all employee and /or patient COVID-19 cases/ exposures.

We are continuing to employ additional sanitation and disinfection of common and high-traffic areas.

We regularly monitor the latest guidance from the CDC and evolve our policies and procedures to protect our team and serve you.
Upon Your Arrival
Upon entrance to all LIPSG facilities patients and visitors are being screened by questionnaire for COVID-19 symptoms, including fever. At this time everyone is required to wear a face mask while in the building. Cloth masks are acceptable. We can provide a level 1 surgical mask if needed.
Visitor Policy
No patient guests are permitted at this time – excluding a parent or required assistance if necessary. Patients/visitors will only be permitted to go directly to the floor of their provider. They are not allowed to visit any other location within the facility.
View Our

Locations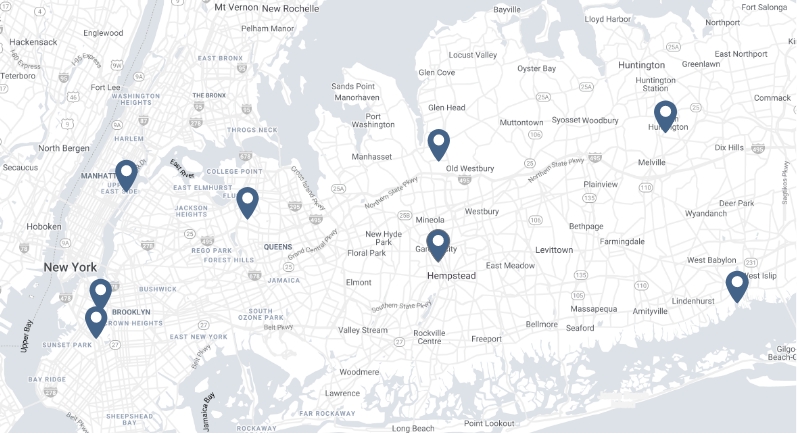 LIPSG LOCATIONS
Babylon

Brooklyn

Brooklyn – Park Slope

Connecticut

East Hills

Flushing

Garden City

Huntington

Manhattan Uptown

Westchester