MINT™ Thread Lift
At New York Plastic Surgical Group,  a Division of Long Island Plastic Surgical Group, our clinical experts offer a comprehensive range of minimally-invasive facial rejuvenation treatments. MINT PDO Threads are often referred to as the "lunchtime facelift" because they offer a non-surgical procedure that can contour and lift sagging facial skin in the brow, mid-face, chin, and neck in a quick and easy in-office procedure and have you back to work in under an hour and a half.
What Are MINT PDO Threads?
Each MINT Thread is an absorbable polydioxanone (PDO) suture that is strategically inserted under the face or neck skin to provide tightening and lifting effects for an overall more youthful, and less lax facial appearance. Due to their patented molded barbs, MINT Threads are able to retain a stronger anchor on the subdermal tissues, providing instantaneous and longer-lasting lifting and tightening results. In addition, MINT Threads are the only PDO thread available that have been FDA-cleared for reducing nasolabial folds.

The MINT Thread Lifting Procedure
During your MINT Thread Lift consultation, you'll have the opportunity to discuss your cosmetic goals with your provider. If MINT Threads are determined to be appropriate to help you achieve the look you want, you and your provider will work together to create a personalized treatment plan and schedule your procedure. On the day of your treatment, your provider will start by applying a topical numbing agent to ensure your comfort during the procedure. Once the skin is sufficiently numb, your provider will inject each MINT Thread into a predetermined location outlined in your treatment plan. It is normal to experience mild tenderness, swelling, and some redness on or around the injection site, but this will subside in several hours. Typically, patients can plan to resume normal activities immediately following their procedure.
Benefits of MINT Thread Lift
MINT Threads are a non-surgical alternative to facelift surgery
MINT Threads lift and tighten sagging facial skin
MINT Threads help to add volume to the face and neck by stimulating natural collagen production
MINT Threads can be placed in combination with dermal fillers, and other skin tightening and anti-aging treatment such as with Botox
MINT Threads offer immediate results and require no downtime after treatment
MINT Thread Lift Results
MINT Threads can immediately lift and tighten face and neck skin, with results continuing to improve as the body's natural process of collagen production takes place.

Are MINT Threads Right For Me?
If you desire tighter, plumper, more youthful-looking skin without invasive surgery, then MINT Threads may be the facial rejuvenation treatment for you. MINT Threads are a great option for those looking to tighten, lift, or add volume to the brows, mid-face area, as well as under the chin and neck.
Contact Us
To find out if MINT Threads are right for you, be sure to schedule a consultation at one of our convenient Long Island, New York, or New York City locations. Our experienced physicians will work with you to develop a customized treatment plan designed to achieve your goals.
View Our

Locations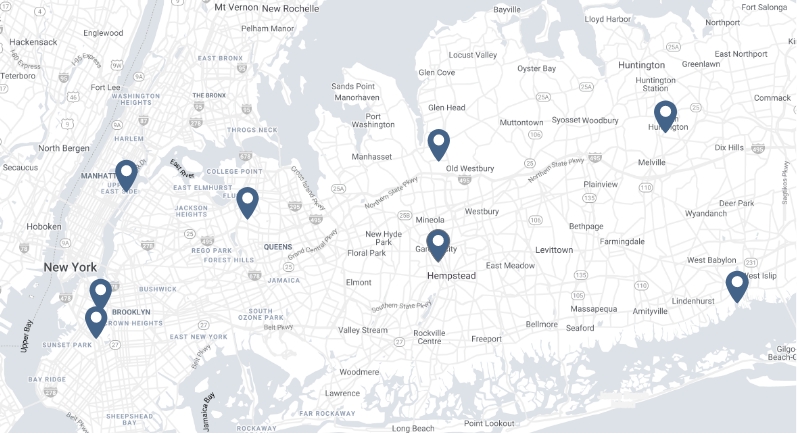 LIPSG LOCATIONS
Babylon

Brooklyn

Brooklyn – Park Slope

Connecticut

East Hills

Flushing

Garden City

Huntington

Manhattan Uptown

Westchester