Bellafill®
Bellafill® is a long-lasting injectable filler that is FDA approved to treat acne scars and nasolabial folds, which are the "smile lines" that extend from the sides of the nose to the corners of the mouth. As we age, our natural collagen production slows, resulting in deeper wrinkles and less skin elasticity. Injected by the experts at New York Plastic Surgical Group, a Division of Long Island Plastic Surgical Group, Bellafill® stimulates collagen production to fill in lines, wrinkles, and acne scars with results that last up to five years.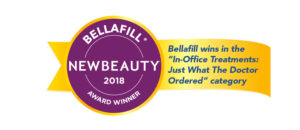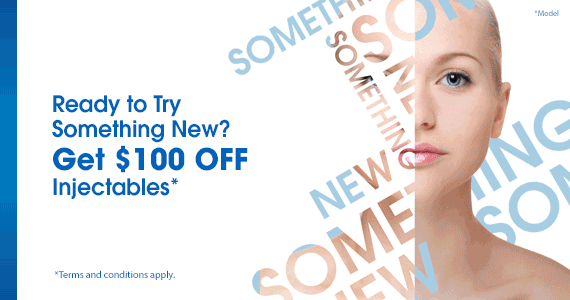 How Does Bellafill® Work?
Bellafill® utilizes an advanced collagen gel formula with polymethyl methacrylate (PMMA), which is a well-established medical material. The unique properties of PMMA microspheres allow Bellafill® to deliver longer lasting results than other injectable fillers. Many other injectable fillers use hyaluronic acid, which is easily absorbed by the body. The tiny PMMA microspheres in Bellafill® remain under the skin to stimulate natural collagen production and create a scaffolding that lifts and adds volume to smooth smile lines or fill in deep acne scars.
What to Expect From Bellafill® at New York Plastic Surgical Group
Exclusively offered by Dr. Frederick Lukash, the first step is a consultation to discuss your goals and determine if Bellafill® is right for you. Bellafill® is strategically injected just below the surface of the skin in a quick procedure that typically lasts less than 30 minutes. Several areas may be treated in one appointment and Bellafill® injections can be combined with other non-surgical procedures. Contact us to schedule your Bellafill® consultation.
"I was astounded at how quickly I could see the results from Bellafill. It was almost instantaneous. Results happened while sitting in Dr. Lukash's office. Words cannot tell you how happy I am now. Yes, I would recommend Bellafill to everyone. No surgery, no waiting. Best thing I could have done."
-Testimonial From an Actual Bellafill® Patient of Dr. Lukash at New York Plastic Surgical Group
Bellafill® Results
Bellafill® treatment is fully customized for each patient. In addition to smoothing acne scars and diminishing the appearance of wrinkles, our expert practitioners can also use Bellafill® to restore lost volume throughout the face. When injected in the temples, cheeks, and mid-face area, Bellafill® can rejuvenate the face for a youthful, refined look.
Bellafill® results will be visible immediately after treatment, and may continue to improve as your natural collagen strengthens. Patients who treat acne scars with Bellafill® typically see results that last up to one year, while results for nasolabial folds treated with Bellafill® last up to five years.
Frequently Asked Questions (FAQ) About Bellafill®
What kind of recovery is required after Bellafill® injections?
No downtime is needed after treatment with Bellafill®. You may experience some temporary redness or mild swelling, but patients are typically able to resume regular activities right away.
Who is a candidate for Bellafill®?
Bellafill® can be a solution for men and women of all skin types who are seeking a non-surgical, but long-lasting treatment for acne scars or deep nasolabial folds. Candidates must be over 21 years old. Your practitioner may perform a skin test to ensure that you are not allergic to any of the ingredients in Bellafill®.
How many Bellafill® treatments will I need?
Many patients are able to achieve their cosmetic goals with just one Bellafill® treatment session. The number of syringes required will vary based on your individual treatment plan.
Is Bellafill® treatment painful?
Patients typically find Bellafill® injections to be relatively painless. The Bellafill® formula contains lidocaine to soothe the injection area, and additional topical anesthetic may be used to ensure your comfort.
Schedule Your Bellafill® Consultation with NYPS Group
At New York Plastic Surgical Group, we specialize in helping you look and feel your best. We offer a full range of injectable treatments and our highly trained practitioners will create a personalized treatment plan to meet your needs. Contact us with any questions or to schedule your consultation appointment.
View Our

Locations
NYPS Group LOCATIONS
Garden City
Babylon
East Hills
Huntington
Manhattan
Brooklyn
Flushing
Astoria
Westchester
Connecticut