Mid-Face Lift
Mid-face lift surgery is a facial rejuvenation procedure that addresses visible signs of aging in the middle of the face. While full facelift surgery can target the entire face from jaw to forehead, a mid-face lift specifically focuses on the center of the face to enhance the cheek area, as well as the mid-face from under the eyes to the corners of the mouth. Sometimes called a cheek lift, this procedure can tighten excess skin and restore lost volume for a more youthful appearance.
Mid-Face Lift Surgery In NYC & Long Island, New York
The plastic surgeons at New York Plastic Surgical Group, a Division of Long Island Plastic Surgical Group are widely recognized for their skill and experience. Our surgeons take a personalized approach to plastic surgery in order to ensure we meet the unique needs and aesthetic goals of each patient. When you choose a NYPS Group surgeon for your mid-face lift, you can expect results that are beautiful, natural-looking, and long-lasting.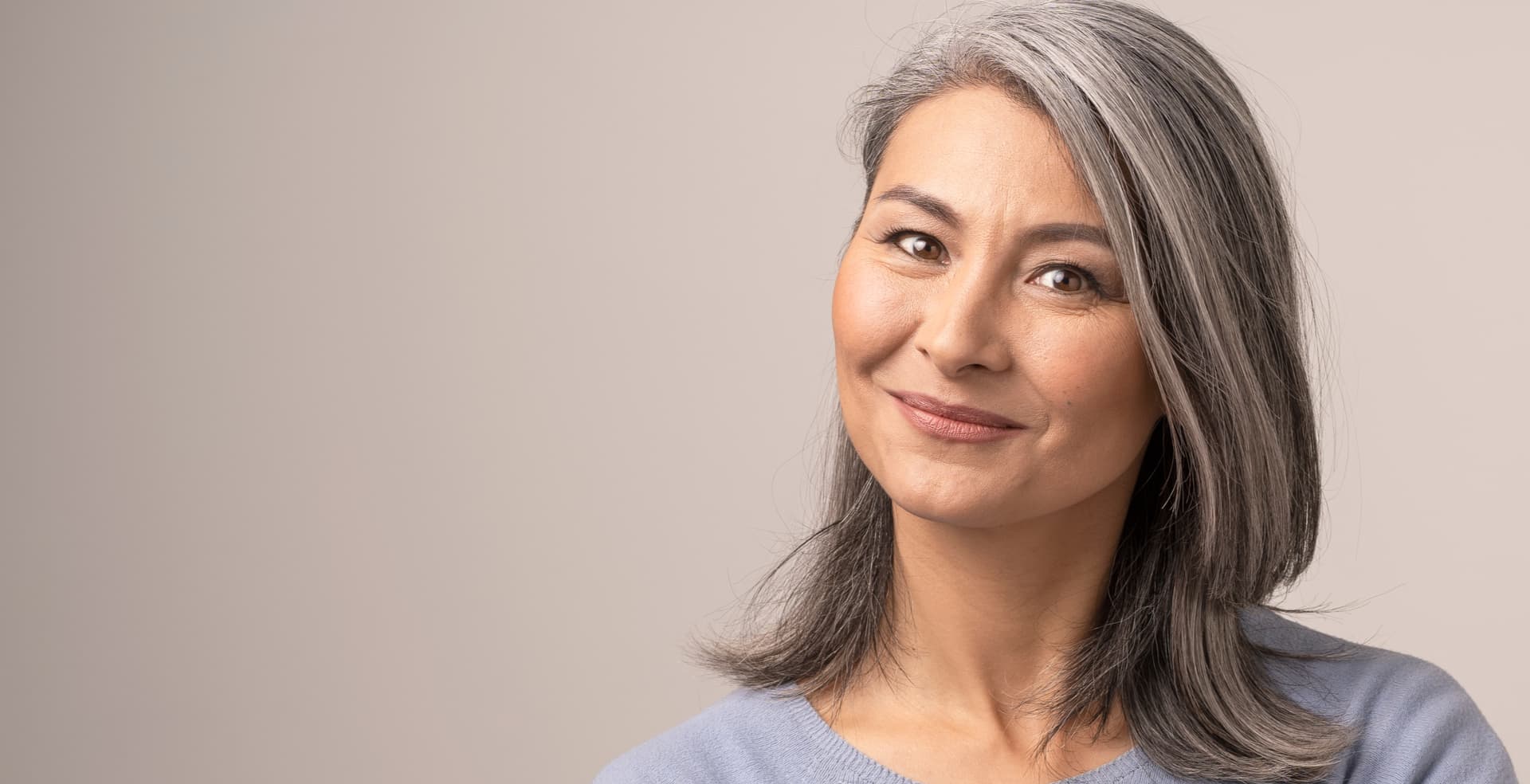 *model
Benefits of Mid-Face Lift Procedures
There are many potential benefits of mid-face lift surgery, including:
Lifts and tightens skin that has lost elasticity
Restores lost facial volume to correct a "hollowed" look under the eyes
Improves cheekbone contours
Diminishes the appearance of deep nasolabial folds and smile lines
Corrects the initial appearance of mild jowling
Incisions and any scarring are easily concealed
Delivers a youthful appearance for improved self-confidence
What to Expect From Mid-Face Lift Surgery
A consultation with a plastic surgeon is the first step in the facial rejuvenation process. During this appointment, your surgeon will review your medical history, explain your options, and answer any questions you may have.
Mid-facelift surgery is typically an outpatient procedure performed with general anesthesia. There are several facelift techniques available for this procedure. A traditional mid-face lift procedure involves small incisions made within the hairline around the temples, and sometimes in the lower eyelid and in the mouth. Your surgeon will adjust the fat and muscle and reposition the skin for a smoother appearance.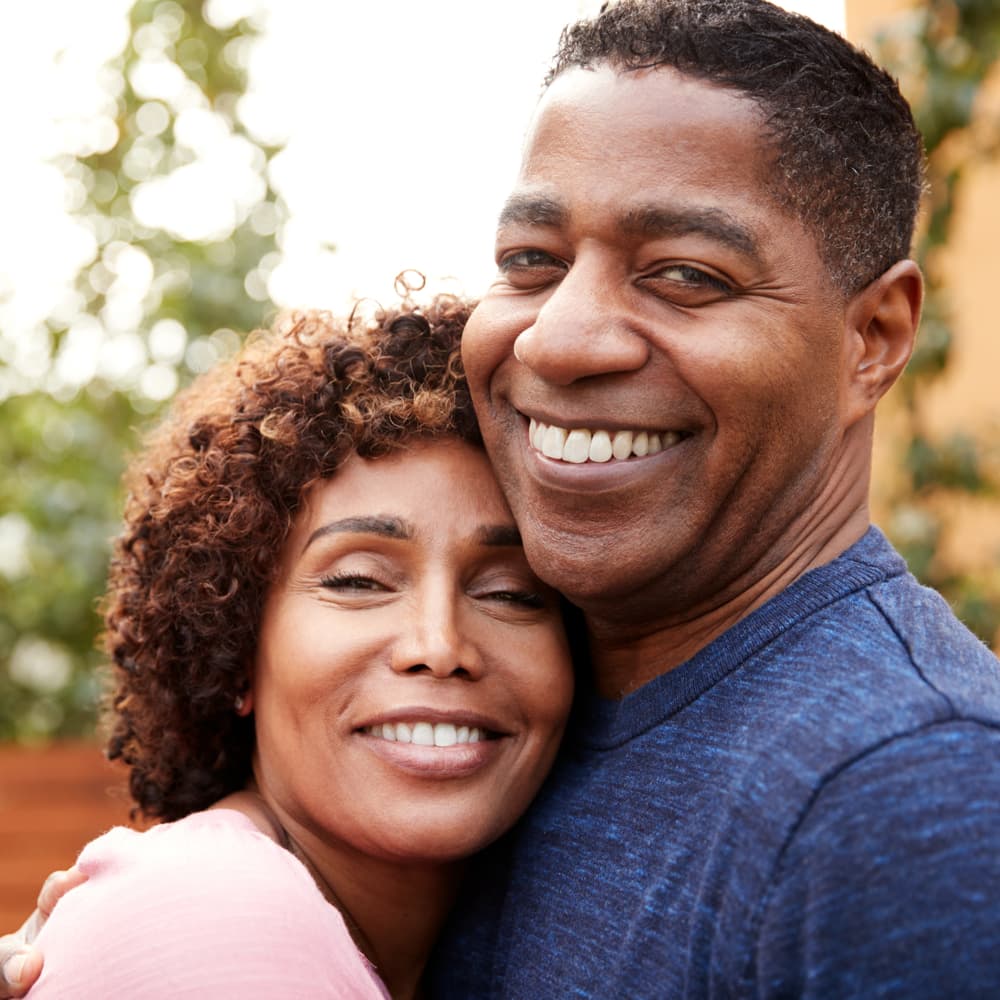 Recovery after Mid-Face Lift Surgery
Your recovery experience will depend on your individual treatment plan. In general, you can expect mild swelling, bruising, and discomfort in the days following your procedure. Mid-face lift patients can usually return to most day-to-day activities about one week after surgery, though strenuous activities should be avoided for several weeks.
Am I a Good Candidate for Mid-Face Lift Surgery?
The best way to determine if you are a candidate is to schedule a consultation appointment. Ideal candidates for this procedure are non-smokers in good general health who would like to improve the appearance of their mid-face.1
If you are interested in a comprehensive procedure that addresses the full face, your surgeon may recommend a traditional facelift or a mini face lift (MACS Lift).
Frequently Asked Questions About Mid-Face Lift Surgery
How Much Does Facelift Surgery Cost?
Pricing for any cosmetic surgery will vary based on your individual goals, the techniques used, and any add-on procedures. The average price range for a facelift at New York Plastic Surgical Group is between $11,000 to $14,000, but may be higher depending on the complexity of the case.
What Kind of Scars Will I Have After This Procedure?
Incision placement may vary based on the technique used, but all incisions, sutures, and resulting scars will be placed carefully and strategically so that they are easily hidden within the hairline or the natural contours of the face.
Can A Mid-Face Lift be Combined with Other Procedures?
Yes, patients often choose to add other facial plastic surgeries to their treatment plan, such as:
Blepharoplasty to remove excess skin around the eyes for a more bright-eyed look
Brow lift to improve the appearance of a drooping brow
Neck lift to correct jowls or "necklace" wrinkles
Patients may also opt to add non-surgical treatments such as dermal fillers or laser treatments.
Schedule Your Consultation
If you think that mid-face lift surgery may be right for you, contact us with any questions or to learn more.
View Our

Locations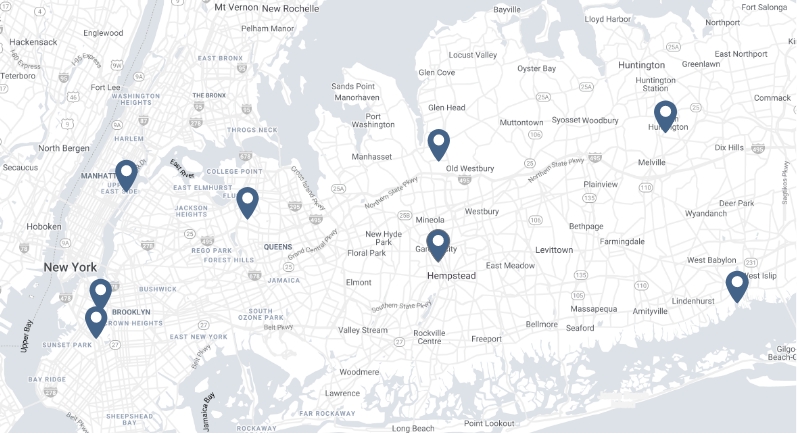 LIPSG LOCATIONS
Babylon

Brooklyn

Brooklyn – Park Slope

Connecticut

East Hills

Flushing

Garden City

Huntington

Manhattan Uptown

Westchester