Restylane®
Volume, smoothness, and reduction in the appearance of facial wrinkles and folds can be achieved with Restylane®. A natural and safe cosmetic dermal filler, Restylane® works to fill in deep creases in the face, including wrinkles between the nose and mouth that often occur with aging and sun exposure. Restylane® is also effective with lip augmentation, plumping up thin lips for a fuller and more sensual aesthetic.
Restylane® is approved by the U.S. Food and Drug Administration and has proven to last longer than other dermal fillers. This injectable treatment, as well as all other skin rejuvenation procedures here at LIPSG, is administered only by our experienced plastic surgeons in a safe, medical environment.
Contact New York Plastic Surgical Group, a Division of Long Island Plastic Surgical Group for more information on Restylane® at our NYC and Long Island, New York practice.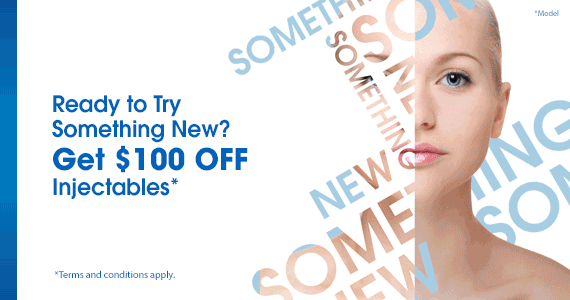 Restylane® Kysse
Restylane® Kysse is a new FDA-approved hyaluronic acid (HA) filler designed to enhance lip volume and minimize the lines above the upper lip, sometimes referred to as "smoker's lines". Restylane® Kysse provides natural-looking, full, and soft lips while also improving lip color and texture. This HA solution has been specially formulated with XpresHAn Technology™ for superb tissue integration, allowing individuals to correct and enhance the lip area while maintaining natural-looking expressions and is FDA-approved to last up to one year.1,2
Restylane® Silk
Restylane® Silk is designed to target and treat the creases and wrinkles around the mouth. This FDA-approved dermal filler is composed of a unique gel formula that can restore lost facial volume as well as eliminate lines on the lower part of the face. If you are experiencing thinning skin or sunken facial features, Restylane® Silk can help combat the loss of fat and collagen for a younger appearance.
In addition, Restylane® Silk can be used to enhance the definition of your lips. Through this augmentation procedure, the smooth gel is able to recreate the soft, full lips that are commonly associated with youth. If your lips have become thin with age, this dermal filler can improve your overall facial balance with natural-looking results.
The Restylane® Experience
Restylane® is composed of hyaluronic acid, a substance that occurs naturally in the human body, and therefore requires no allergy testing. It is able to maintain its shape and fill in facial lines and wrinkles and add volume to the lips by binding its chemicals to your body's natural moisture. Using a very thin needle, Restylane® is injected into the areas of the face targeted for enhancement. The amount of time the procedure will take depends on the number of areas being treated; however, Restylane® procedures can typically be performed over your lunch-hour, generally lasting 30 minutes or less. Patients are usually able to resume normal daily activities immediately after Restylane® treatment.
New York Plastic Surgical Group is pleased to be named an ASPIRE Galderma Rewards Presidential Champion. This award is the highest award level within the Aspire Galderma Rewards system and honors the expertise of our Restylane providers.
Restylane® Recovery
There is typically no downtime associated with Restylane® procedures. Patients may experience some redness, bruising, and swelling after treatment, but these effects are generally mild and dissipate within a few days. Patients who are under 18, pregnant, and/or breastfeeding should not use Restylane®.

Restylane® Results
One of the major benefits of Restylane® is that results from the initial treatment typically last six months and up to a year in many cases. Plus, Restylane® is also extremely effective at smoothing out severe wrinkles and folds and giving the face a more youthful smoothness. Occasional maintenance treatments can keep the effects of Restylane® going for a much longer period.
Consultations
If you would like to significantly reduce the appearance of wrinkles and fine lines, or add volume to facial features such as the lips, Restylane® may be just the treatment you need for the most optimal and effective results. To schedule a consultation for Restylane®, please contact New York Plastic Surgical Group today. One of our plastic surgeons will be happy to explain all aspects of the procedure with you and address any questions or concerns you may have.
1 Hilton S, Sattler G, Berg AK, Samuelson U, et al. Randomized, evaluator-blinded study comparing safety and effect of two hyaluronic acid gels for lips enhancement. Dermatol Surg. 2018;44:261–9.
2 Philipp-Dormston WG, Wong C, Schuster B, Larsson M, Podda M. Evaluating perceived naturalness of facial expression after fillers to the nasolabial folds and lower face with standardized video and photography. Dermatol Surg. 2018;44(6):826-832.
View Our

Locations
NYPS Group LOCATIONS
Garden City
Babylon
East Hills
Huntington
Manhattan
Brooklyn
Flushing
Astoria
Westchester
Connecticut