AvÉli™ Cellulite Treatment
Cellulite is a frustrating cosmetic concern that affects up to 90% of women, regardless of their body type or fitness level.1 While this condition is not harmful, cellulite dimples can cause considerable insecurity and may even negatively impact a person's quality of life.2 For patients in NYC, New York, and Long Island who have tried in vain to reduce the appearance of cellulite with topical creams and other treatments that only work on the surface of the skin, we are pleased to offer Avéli cellulite treatment.
What Causes Cellulite?
While the exact cause of cellulite is unknown, experts believe that factors such as hormonal changes, genetics, skin texture, and lifestyle may contribute to this condition. Cellulite dimples are a result of tension in the tight fibrous bands that attach skin to the underlying muscle. This causes fat cells to push up against the skin, leading to the characteristic "cottage-cheese" or "orange peel" texture.3 Because the source of cellulite is underneath the skin but not related to muscle tone, neither topical creams nor exercise are effective in reducing the appearance of cellulite.
What is AvÉli?
Avéli is a transformative, FDA-approved cellulite treatment that stands out from conventional methods. Unlike surface treatments, Avéli targets the root cause of cellulite – the tight, fibrous bands (or septa) running vertically underneath the skin. By releasing these septa bands, Avéli offers an effective, lasting solution, ensuring smoother and rejuvenated skin with results often visible after a single session. Avéli cellulite treatment also stimulates collagen production, which improves the appearance and resilience of skin.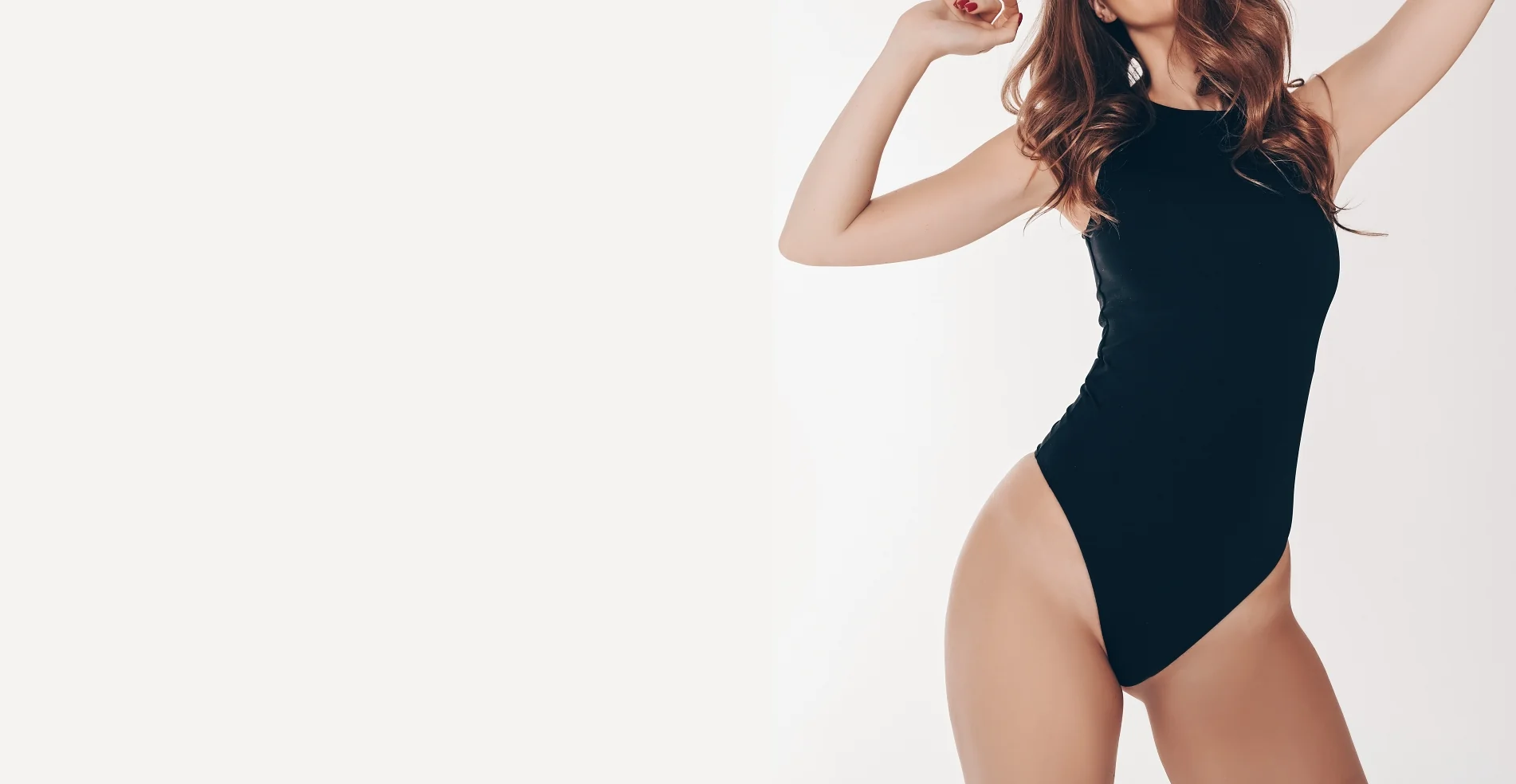 *model
Benefits of AvÉli
Minimally Invasive: Avéli is less invasive than some other cellulite treatments.
A Fast, In-Office Procedure: Treatment typically takes about an hour.
Reduced Appearance of Cellulite: A significant improvement in the appearance of skin dimpling.
Improved Skin Texture: Skin looks smoother and more even.
Little to No Downtime: Patients often return to their normal activities the same day.
Fast Results: Results are visible after a single session, and will improve over the next month.
Mild Side Effects: The most common side effects of Avéli are temporary bruising and swelling
Preparing for Cellulite Treatment with Avéli
The only thing you need to do to prepare for your Avéli procedure is to schedule a consultation with an expert at New York Plastic Surgical Group. During this office visit, you will feel comfortable discussing your concerns and you will have the opportunity to ask questions about Avéli. Your provider will work with you to develop a customized treatment plan designed to help you meet your aesthetic goals.
The AvÉli Cellulite Treatment Experience
Before Avéli treatment begins, the treatment area will be numbed with a local anesthetic to ensure a comfortable experience. The small Avéli handheld device is inserted through a series of very small incisions, allowing precise navigation beneath the skin to locate and sever the septa responsible for the appearance of cellulite dimples. Patients report minimal discomfort during their Avéli treatment, though it is common to experience a gentle warming sensation.
AvÉli Recovery and Results
Cellulite treatment with Avéli involves severing connective tissue beneath the skin, so patients can expect to experience some bruising, tenderness or mild pain, and swelling post-treatment. However, most patients do not require any downtime after their treatment and are able quickly resume their normal activities. We recommend that patients avoid more strenuous activities such as exercise for at least two week.
Frequently Asked Questions About AvÉli
What areas can be treated with AvÉli?
Avéli is FDA-approved to treat cellulite on the buttocks and thighs.
Am I a good candidate for AvÉli?
If you are troubled by the appearance of cellulite dimpling on your thighs or buttocks and are in good overall health, Avéli may be right for you.
When will I see the results of my AvÉli treatment?
You will begin to notice an improvement in cellulite dimples shortly after your Avéli treatment. Optimal results will be visible once any swelling and bruising subside, roughly one month after treatment.
How long do AvÉli results last?
In a clinical study, patients showed a marked reduction in cellulite dimples one year after their Aveli cellulite treatment.4
Is AvÉli cellulite treatment painful?
Because we inject local anesthesia before treatment begins, Avéli is reported to be very tolerable. However, some patients do notice a mild warming sensation. Additional discomfort can be expected following treatment when the local anesthetic wears off.
What are AvÉli side effects?
Following treatment with Avéli, side effects include mild to moderate bruising and/or swelling. These resolve on their own within a couple of days.
Can I combine other treatments with AvÉli?
Yes! At New York Plastic Surgical Group, we frequently devise customized treatment plans for our patients who desire more comprehensive enhancements. Avéli treats the root cause of cellulite by working beneath the skin, but you may also wish to undergo a treatment designed specifically for surface skin laxity. During your personal consultation, we will help you learn more about all options available to you.
Contact Us
To find out if Avéli cellulite treatment is right for you, contact us to schedule a consultation at one of our NYC, New York, or Long Island locations.

1 Cleveland Clinic. Cellulite. Available: https://my.clevelandclinic.org/health/diseases/17694-cellulite. Accessed September 5, 2023.
2 Gabriel A, Chan V, Caldarella M, Wayne T, O'Rorke E. Cellulite: Current Understanding and Treatment. Aesthet Surg J Open Forum. 2023 Jun 21;5:ojad050. doi: 10.1093/asjof/ojad050. PMID: 37424836; PMCID: PMC10324940. Available: https://pubmed.ncbi.nlm.nih.gov/37424836/. Accessed September 5, 2023.
3 Mayo Clinic. Cellulite. Available: https://www.mayoclinic.org/diseases-conditions/cellulite/symptoms-causes/syc-20354945. Accessed September 5, 2023.
4 Stevens WG, Green JB, Layt C, Kaminer MS, Harrington J, Fan L, Wall H, Fabi S, Magnusson MR. Multicenter Pivotal Study Demonstrates Safety and Efficacy of a New Cellulite Procedure: 3-Month Results. Aesthet Surg J. 2023 Jan 9;43(1):97-108. doi: 10.1093/asj/sjac179. PMID: 35788634; PMCID: PMC9897188. Available: https://pubmed.ncbi.nlm.nih.gov/35788634/. Accessed September 5, 2023.
5 Gabriel A, Chan V, Caldarella M, Wayne T, O'Rorke E. Cellulite: Current Understanding and Treatment. Aesthet Surg J Open Forum. 2023 Jun 21;5:ojad050. doi: 10.1093/asjof/ojad050. PMID: 37424836; PMCID: PMC10324940. Available: https://pubmed.ncbi.nlm.nih.gov/37424836/. Accessed September 5, 2023.

View Our

Locations
NYPS Group LOCATIONS
Garden City
Babylon
East Hills
Huntington
Manhattan
Brooklyn
Flushing
Astoria
Westchester
Connecticut
Stamford