Brow Lift (Forehead Lift)
Frown lines and furrows in the forehead can create a prematurely aged or tired appearance. However, an elective cosmetic surgery known as a brow lift can help to refresh the face while addressing deep furrows, sagging brows, and/or excessive skin on the forehead1. Also commonly referred to as a forehead lift, a brow lift can even correct fine lines and wrinkles, drooping eyebrows, and some sagging in the upper eyelids. The expert physicians at New York Plastic Surgical Group, a Division of Long Island Plastic Surgical Group understand the complexities of facial rejuvenation. With skill and experience they perform cosmetic procedures, including brow lift surgery, that not only rejuvenate the face, but also significantly reduce visible signs of age and exhaustion. To schedule a consultation for brow lift surgery, please contact us today.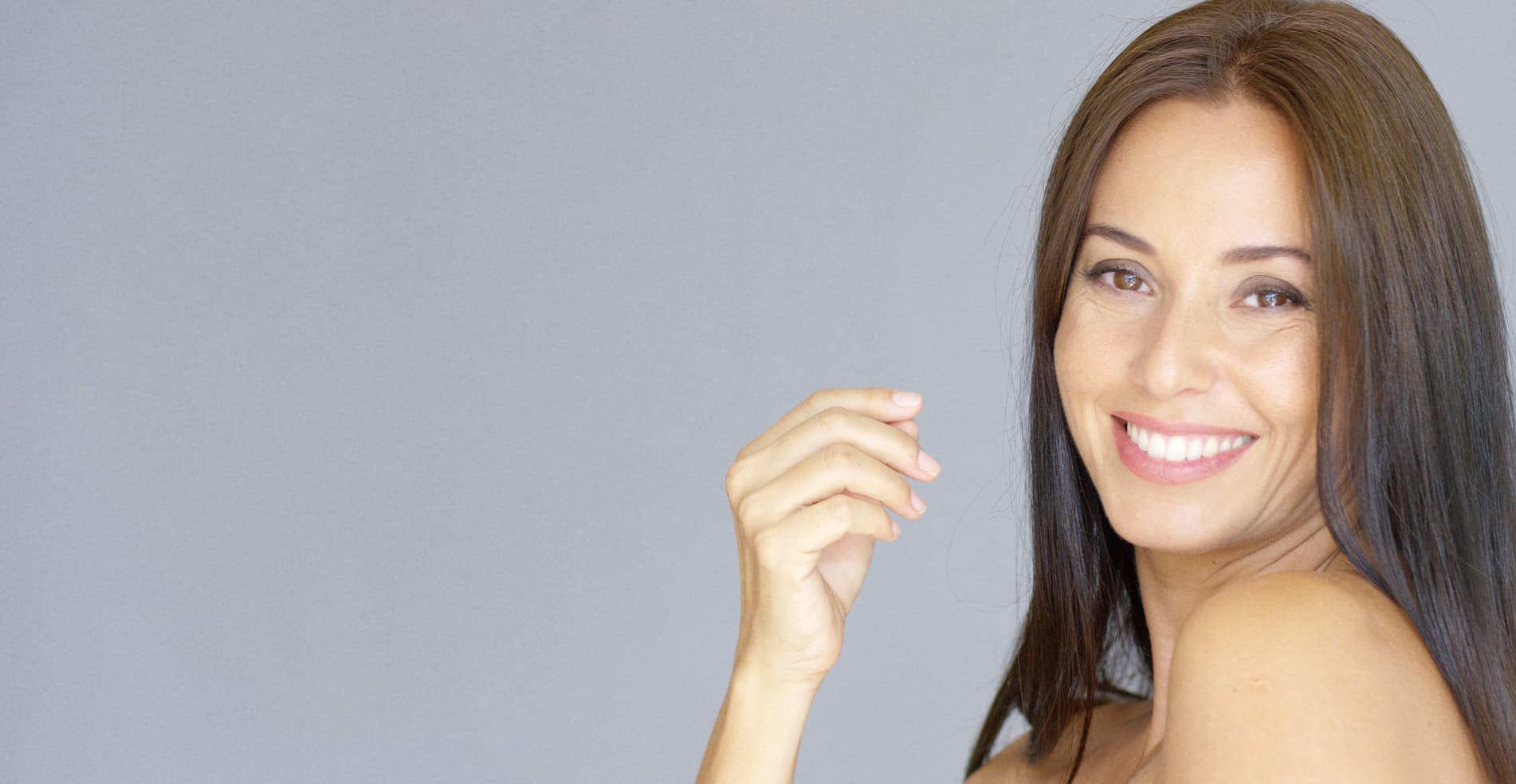 *model
Benefits of Brow Lift Surgery
Brow lift is a surgical procedure that has many benefits including:
Tighter, more lifted forehead skin and eyebrows
Reduced hooding of the brows onto the eyelids
A more youthful appearance
Reduce appearance of crow's feet
Long-lasting results
Candidates For Brow Lift Surgery
Good candidates for eyebrow lift surgery are typically those affected by sagginess in the forehead and eyebrows, who are in general good health, and don't smoke2. One of our plastic surgeons will meet with you in an initial consultation to review your medical history, discuss all aspects of the brow lift procedure, and address any questions or concerns you may have. Depending on your cosmetic goals, you may be a candidate for other facial plastic surgery procedures such as eyelid surgery (also known as blepharoplasty or eyelid lift), facelift, necklift, or minimally invasive procedures such as Botox or dermal fillers.
Types of Brow Lift Procedures
Coronal Brow Lift
While there are several brow lift techniques, the most traditional brow lift surgery is the coronal brow lift. This method involves making a discreet incision across the top of the head, which runs from ear to ear3. From this incision, excess fat and forehead skin are removed, and the remaining skin and underlying muscles are tightened to create a smoother, wrinkle-free appearance. Because sutures are placed well within the hairline, scarring is virtually invisible.
Endoscopic Forehead Lift
The endoscopic forehead lift is a minimally invasive procedure that utilizes small incisions hidden within the hair4. The surgeon uses an endoscope to visualize the treatment area before lifting and elevating the forehead tissue and eyebrows. For most patients, bruising is minimal and the healing time is generally faster than with a classic coronal approach.
Temporal Lift
The temporal lift is a reduced version of the endoscopic brow lift utilizing several one-inch incisions hidden in the hairline. For patients with mild to moderate sagging, this procedure can produce excellent results with less downtime than the coronal and endoscopic brow lift techniques.
Pretrichial Forehead Lift
A pretrichial forehead lift may be indicated for patients with high foreheads or high hairlines who wish to reduce the height of their forehead. As opposed to the coronal brow lift or the endoscopic brow lift, the pretrichial brow lift incision is made approximately 2mm behind the hairline.
Brow lift surgery can be performed under general anesthesia or local anesthesia. Procedures at New York Plastic Surgical Group are usually performed on an outpatient basis using a local anesthetic and under mild sedation. This surgery can also be performed in one of the operating rooms at our Garden City location. Certified by the American Association for Accreditation of Ambulatory Surgery Facilities, Inc. (AAAASF), these OR suites are fully equipped surgical facilities and adhere to the highest standards of care.
Brow Lift Recovery
In an effort to minimize swelling, patients will need to keep their head elevated for several days following brow lift surgery5. Numbness, bruising, and discomfort are common side effects of surgery. However, these should dissipate after a few days. For those experiencing aching or tenderness, pain medication can be used to help. Patients can typically resume normal daily activities about 7 to 10 days following a brow lift procedure. Less recovery time will be needed after an endoscopic brow lift. Exercises that increase blood pressure and strenuous activities should be avoided for several weeks.
After brow lift surgery, patients should have a more youthful, refreshed appearance.
Brow Lift Risks
Safety is our top priority, and our experienced physicians and medical staff at New York Plastic Surgical Group will take every precaution to minimize risks and ensure a smooth, safe procedure and recovery process. While rare, possible risks include poor wound healing, hair loss at the incision site, and headache6. One of our plastic surgeons will discuss the risks and benefits of brow lift surgery, as well as every step of the procedure with you, from pre-operative details to after-care information, prior to the procedure.
Schedule A Consultation For Brow Lift
If you are experiencing wrinkles, drooping, and furrowing in the area of the brow and forehead, a brow lift may be the best plastic surgery option for your needs. Our doctors can help you reduce premature signs of aging and exhaustion for a more youthful aesthetic. Please contact New York Plastic Surgical Group to schedule a consultation for brow lift surgery.
View Our

Locations
NYPS Group LOCATIONS
Garden City
Babylon
East Hills
Huntington
Manhattan
Brooklyn
Flushing
Astoria
Westchester
Connecticut