Microsurgery and Hand Reconstruction Center
Microsurgery and hand reconstruction involve some of the most complex procedures in medicine. Surgical procedures to reconstruct the hand in order to improve function and appearance after impairment due to traumatic injury, birth defects, or repetitive and straining daily activities requires extensive and specialized training.
A number of our plastic and reconstructive surgeons at Long Island Plastic Surgical Group have been actively involved in the field of microsurgery and hand reconstruction for many years, and have contributed to major medical publications and presentational seminars discussing the latest techniques. Microsurgery, or microscopic vascular surgery, is often necessary for hand reconstruction in reattachment procedures in order to repair blood vessels. It uses specialized instruments and small needles with fine sutures to repair three-to-five millimeter blood vessels.
Our hand reconstruction surgeons have extensive skills in the field. Among our LIPSG partners are recipients of prestigious Fellowships at leading hand surgery institutions, including the Christine Kleinert Hand Surgery Fellowship in Louisville, Kentucky and the Fellowship in Hand Surgery at Roosevelt Hospital Center in New York City.
The following links will take you to more detailed information on some of the many microsurgical procedures that can be performed by LIPSG plastic surgeons.
To schedule a consultation with one of our experienced doctors, please contact the Microsurgery and Hand Reconstruction Center at our practice serving the Long Island and Manhattan, New York area.
Microvascular surgery
Microvascular surgery involves using specialized instruments and microscopic techniques to repair small blood vessels. It is a field of surgery that requires an extraordinary level of skill to perform procedures of great complexity. Our microvascular surgeons at LIPSG have decades of experience with these complicated procedures, and are known throughout the medical community for their research and success with this type of surgery.
Hand Reconstruction Surgery
Hand reconstruction surgery can correct damage or deformity in the hand with the replacement or repair of limbs, joints, skin, and other affected tissues. These procedures can also be beneficial to those suffering from common afflictions in the hands such as rheumatoid arthritis and Carpal Tunnel Syndrome.
Burn Wound Care
The Long Island Plastic Surgical Group has been on the leading edge of burn and wound care in the New York area. LIPSG partners with some of the region's most experienced and respected plastic surgeons who are specialists in microsurgery and burn reconstruction procedures.
Hand Reconstruction Center Consultations
Simply fill out the information below to request a consultation for hand reconstruction. We look forward to hearing from you and helping you achieve your goals.
View Our

Locations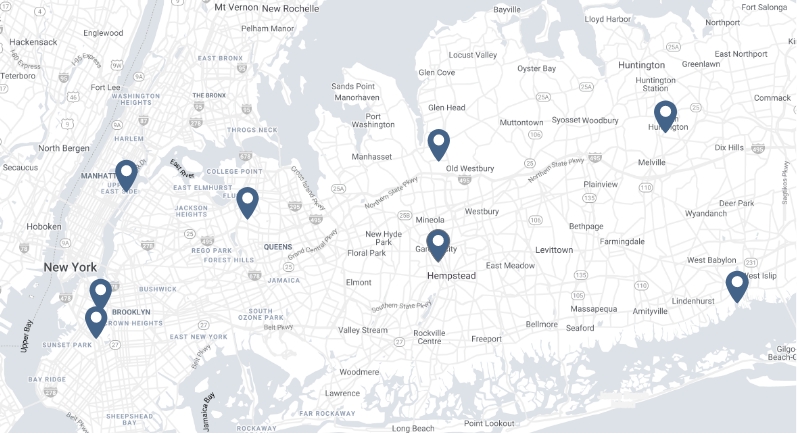 LIPSG LOCATIONS
Babylon

Brooklyn

Brooklyn – Park Slope

Connecticut

East Hills

Flushing

Garden City

Huntington

Manhattan Uptown

Westchester