Clinical Trials at Long Island Plastic Surgical Group
Overview
In 2010, Long Island Plastic Surgical Group (LIPSG) established its Department of Clinical Trials to carry out the practice's vision of driving positive change in health services, patient outcomes, health policy, and medical management. LIPSG has a strong tradition of clinical research as our doctors have published over 200 scientific articles, written books, and presented international lectures on the latest advances in the field of Plastic and Reconstructive Surgery. The official development of the clinical research division at LIPSG allows us to stay at the cutting edge of medicine by investing in technology and participating with the industry on the creation and development of devices and drugs that can help improve the lives of our patients and community. Through our commitment to our patients and community, LIPSG is dedicated to quality outcomes in our procedures, integrity in carrying out research and patient care, and facilitating education as we bring patients news of clinical breakthroughs in local community events.
Long Island Plastic Surgical Group doctors perform clinical research at the highest scientific level for our patients and we have routinely been one of the first centers approved for clinical studies with prestigious medical institutions such as Harvard University and Columbia University. Some of the exciting medical breakthroughs that LIPSG will be investigating now and in the future are:
New devices for breast cancer reconstruction
Technology for scar improvement
New drugs to treat complicated infections
Advanced techniques in wound care
During each study, the dedicated department at LIPSG strictly maintains FDA regulations in order to ensure patient compliance and satisfaction. For those interested in participating in clinical trials, LIPSG screens across the region to determine eligibility for trials.
Patients can benefit from clinical trials by gaining early access to new treatments and helping to advance the understanding or treatment of particular diseases.
With patients as our partners, Long Island Plastic Surgical Group is dedicated to using science to make meaningful change in your lives.
Vision
Our vision is to be a leader in clinical research to drive positive change in health services, patient outcomes, health policy, and medical management. We seek to:
Improve patient care by bringing about newer, safer, and more effective plastic surgical procedures and treatments
Provide patients with the opportunity to participate in clinical research opportunities
Educate the community on critical medical breakthroughs as a result of clinical research
Mission
To accomplish the Vision, LIPSG's Mission is to:
Engage our surgeons in the latest clinical trials and drive ideas for new trials
Develop strategic alliances with top hospitals, surgeons, and physicians both locally and nationally
Ensure patient compliance and satisfaction, and maintain FDA regulatory guidelines throughout each study
Execute programs that drive community
View Our

Locations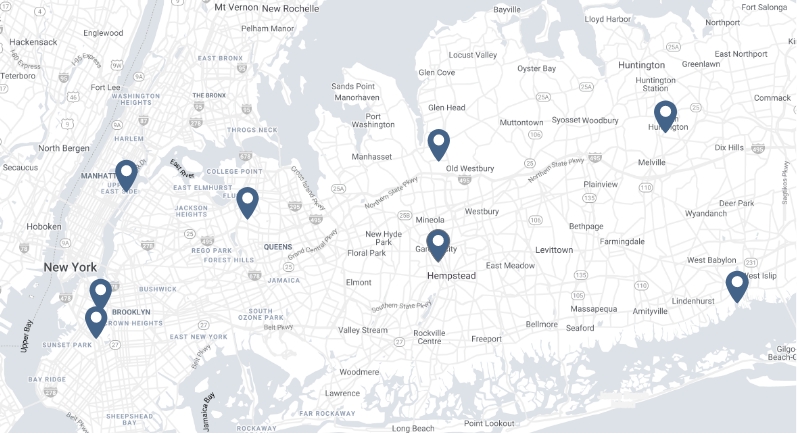 LIPSG LOCATIONS
Babylon

Brooklyn

Brooklyn – Park Slope

Connecticut

East Hills

Flushing

Garden City

Huntington

Manhattan Midtown

Manhattan Uptown

Westchester