David Parizh, DO
David Parizh, DO
Dr. David Parizh is a board-certified plastic surgeon and joined New York Plastic Surgical Group, a Division of Long Island Plastic Surgical Group in the fall of 2021. Offering a full range of reconstructive and cosmetic surgical procedures, Dr. Parizh specializes in acute adult and pediatric burns, scars, and complex reconstructive wounds, as well as aesthetic procedures including body contouring, rhinoplasty, and surgical and non-surgical facial rejuvenation. He currently holds the title of interim Director of the Burn Center and is a member of the Hyperbaric and Wound Integrity administration at Nassau University Medical Center. Additionally, Dr. Parizh is also the Director of Hyperbaric Medicine(HBOT) at Nassau University Medical Center.
As a proud New York City native, Dr. Parizh earned his undergraduate degree from CUNY Hunter College. He then went on to receive his medical school training from the New York College of Osteopathic Medicine at NYIT with an M.S. in Neuromusculoskeletal Medicine. He has residency and fellowship training in fields of General Surgery, Plastic Surgery, and Burn Surgery. Throughout his career Dr. Parizh has trained in top-tier academic institutions including New York University, New York Presbyterian, University of Cincinnati, Cincinnati Children's Hospital, and Shriners of Cincinnati. Prior to joining NYPS Group, he also spent several months training with internationally recognized authorities in facial rejuvenation and preservation rhinoplasty in San Francisco. During that time, he studied advanced techniques including deep plane face lifting, fat grafting, neck lifting, brow lifting, and preservation rhinoplasty.
Board-Certified Plastic Surgeon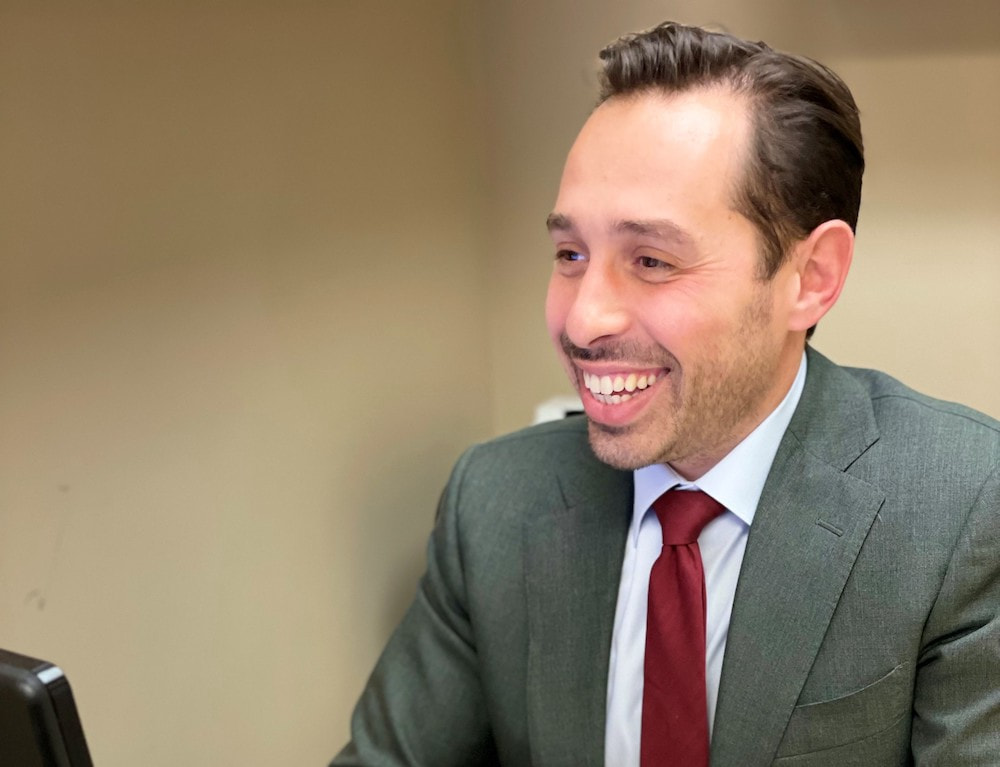 Dr. Parizh also brings with him a range of domestic and international public health experience. In addition to serving as a member of the American Burn Association Reconstructive Committee, he has also visited multiple burn centers in Eastern Africa and participated in work in both the Philippines and China.
With a focus on compassion, integrity, and excellence, Dr. Parizh is committed to establishing individually tailored treatment plans that offer the best long-term results for his patients. He is fluent in Russian and proficient in Spanish.
In his free time Dr. Parizh likes to cook and bake. His current goal is to learn how to make pasta from scratch. He also enjoys yoga, biking, traveling, and spending quality time with his two boys.
5 Star Patient Rating
Dr. Parizh was a real pleasure to work with. He has outstanding bedside manners and has great skill in the OR. And he truly cares for his patients care beyond just the surface.
Real Patient Testimonial
Education
2007-2012: New York College of Osteopathic Medicine at NYIT; Old Westbury, NY – Doctor of Osteopathic Medicine
2010-2011: New York College of Osteopathic Medicine at NYIT; Old Westbury, NY – Master of Science, Neuromusculoskeletal Medicine
2003-2007: CUNY Hunter College, New York, NY – Bachelor of Science
Training
2021: Marten Clinic of Plastic Surgery Facial Aesthetic Fellowship
2018-2021: University of Cincinnati College of Medicine; Cincinnati, OH – Resident, Plastic, Reconstructive, Hand and Burn Surgery
2017-2018: New York Presbyterian Hospital-Weill Cornell Medical Center; New York, NY– Fellow, Burn Surgery
2016-2017: New York University School of Medicine (Brooklyn) Program; Brooklyn, NY – Chief Resident, General Surgery
2013-2016: New York University School of Medicine (Brooklyn) Program; Brooklyn, NY – General Surgery Residency
2012-2013: New York University School of Medicine (Brooklyn) Program; Brooklyn, NY – Surgical Internship
Public Health Experience
Founder and President of The Parizh Foundation established in 2018
Mission to strengthen the capacity of the people to meet the challenges of access to quality healthcare
Tanzania — January 2018
Visited multiple Burn centers throughout the country including KCMC, Weil Bugando, Sekou-Torre, and Muhimbili. Participated in efforts to promote WHO Global Burn Registry, as well as clinical and surgical care
Philippine American Group of Educators and Surgeons; Manila, Philippines — February 2016
Mission trip with P.A.G.E.S to Tarlac Province in Philippines. Assisted in cleft lip and palate surgeries. Partook in burn and facial deformity reconstructive surgeries. Participated in patient screening and general workflow organization. Independently performed minor General Surgery procedures. Created promotional video to fundraise for P.A.G.E.S and The Face Charity (https://vimeo.com/156064340)
Peking University First Hospital, Beijing, China — 2008
Observed and assisted on General Surgery, Medical and Traditional Chinese Medicine Service
Honors & Awards
2019: Best in Category: Development of an Acute Kidney Injury Evaluation Tool American Burn Association 51st Annual Meeting; Las Vegas, NV
2017: Caring for Health Quality and Research Award, NYU Lutheran; Brooklyn, NY
2010-2011: Academic Medicine Scholarship, New York College of Osteopathic Medicine at NYIT; Old Westbury, NY
2005: STOCS Grant, CUNY Hunter; New York, NY
Professional Associations / Affiliations
American Board of Plastic Surgery, 2022-present
American Burn Association Reconstructive Committee Member, 2021-present
American Society of Aesthetic Plastic Surgery Resident Member, 2018-present
International Society of Aesthetic Plastic Surgery Resident Member, 2018-present
Candidate Member of American Society of Plastic Surgeons, 2018-present
American College of Surgeons, 2014-present
American College of Osteopathic Surgeons, 2012-present
American Osteopathic Association, 2007-present
Published
Manuscripts
Parizh D, Effendi M, et.al. Assessing the Quality and Reliability of Patient Information Regarding First-Aid for Acute Burns on YouTube. Journal of Burn Care and Research. Vol 42, Issue 2, March/April 2021; 228-231
Parizh D, Kumar S, Meytes V. Major abdominal surgery in a patient with a metallic heart valve – balancing risks of thromboembolic events and perioperative bleeding. Dig Med Res 2018; 1:4
Parizh D, Meytes V, Patel A. Single-institutions experience with acute kidney injury in the brain injury population. AME Med J 2018;3:59
Parizh D, Rizvi SAR, Ascher E, Hingorani A. Hybrid approach with endovascular and open surgical techniques for challenging aneurysms. Vascular. 2018 Jan
Lim D, Parizh D, Meytes V, Kopatsis A. Surgical emergency: rupture of infected brachial artery pseudoaneurysm. BMJ Case Rep. 2017 Jun 21;2017
Victory K, Meytes V, Parizh D, Ferzli G, Nemr R. Co-existent appendicitis and cholecystitis. Ann Laparosc Endosc Surg 2017;2:54
Ebrom P, Parizh D, Hajdu CH, Gadangi P. Paget's disease of the anus masking a mixed adenoneuroendocrine tumour of the rectum. BMJ Case Rep. 2017 Feb 14;2017
Parizh D, Ascher E, Raza Rizvi SA, Hingorani A, Amaturo M, Johnson E. Quality improvement initiative: Preventative Surgical Site Infection Protocol in Vascular Surgery. Vascular. 2017 Jan 1:1708538117719155
Bain K, Parizh D, Kopatsis A, Kilaru R. Mangled extremity: to salvage or not to salvage? BMJ Case Rep. 2016 Dec 30;2016
Parizh D, Victory J, Rizvi SA, Hingorani A, Ascher E. Treatment of upper extremity venous aneurysms with a polytetrafluoroethylene-covered stent. Vascular. 2016 Dec 2
Nicoara M, Parizh D, Meytes V, Kopatsis A. Penetrating injury to the cardiac box and the deadly dozen. BMJ Case Rep. 2016 Nov 29
Parizh D, Meytes V, Kopatsis A. Role of diagnostic laparoscopy in penetrating anterior abdominal wall trauma. BMJ Case Rep. 2016 Oct 14
D. Parizh, I. Parizh, C. Kuwata, G. Glinik, and A. Kopatsis. Traumatic Brain Injury: Bolus Versus Continuous Infusion of 3% Hypertonic Saline. Int Surg: July-August 2016, Vol. 101, No. 7-8, pp. 361-366
Abstracts and
Poster
Presentations
Keeping up with Dr. Google: When Are Patients Seeking First-Aid Burn Resources? American Burn Association 52nd Annual Meeting, Orlando, FL 3/2020
Parizh, D, Houng A. Treatment of Non-Life Threatening Burns: How can we facilitate patient counseling on donor site selection? American Burn Association 51st Annual Meeting, Las Vegas, NV 4/2019
Parizh D, Gallager JJ, et.al Development of an Acute Kidney Injury Evaluation Tool. American Burn Association 51st Annual Meeting, Las Vegas, NV 4/2019
Parizh D, Houng A, et.al Full thickness Burn Injury Following Laser-Assisted Liposuction. American Burn Association 50th Annual Meeting, Chicago, IL 04/2018
Parizh D, Gallager JJ, et.al. A pediatric Burn Unit in Sub-Saharan Africa. American Burn Association 50th Annual Meeting, Chicago, IL 04/2018
Liu, S., Meytes, V., Parizh, D., Kilaru, M. Endoscopic Retrograde Cholangiopancreatogram (ERCP) Stent Occlusion After Sphincterotomy Due to Bleeding and Clot Formation. SAGES 2018 Poster Presentation, Seattle, WA
Bain, K., Meytes, V., Parizh, D., Kumar, S. Splenic Abscess Arising After Routine Laparoscopic Cholecystectomy. SAGES 2018 Poster Presentation, Seattle, WA
A Proposed Protocol to Decrease Wound Complications Following Lower Extremity. D.Parizh, E.Johnson, A.Rizvi, H.Hingorani, E.Ascher. Vascular; December 2016
Society of American Gastrointestinal and Endoscopic Surgeons (SAGES) Houston, Texas, 03/2017 – Cecal Volvulus Secondary to Bladder Sling, Video Loop selection for conference
Society of American Gastrointestinal and Endoscopic Surgeons (SAGES) Houston, Texas, 03/2017 – Ileosigmoid Knot: A Rare Pediatric Surgical Emergency
Treatment of an Upper Extremity Venous Aneurysm Using a Covered Stent. D.Parizh, A.Rizvi, J.Victory, H.Hingorani, E.Ascher. Vascular; December 2016
Analysis of fluoroscopy use during endovascular procedures in order to improve radiation safety. J.Victory, A. Zholanji, L.Velez, D.Parizh, A.Hingorani, E.Ascher. Vascular; December 2016
NYU Lutheran Research, Brooklyn, 05/2016 – Decreasing Time to Treatment with Hypertonic Saline in Traumatic Brain Injury Patient Population
NYU Lutheran Research, Brooklyn, 05/2015 – Hypertonic Saline: Bolus vs Continous Infusion?
SRC Family Kinases Regulate Renal Epithelial Cell Paracellular Permeability. D.Parizh, J.Axis MS, S. Jaggi, K.Amsler, JAOA, Vol 110, No 8; August 2010
Src Family Kinases Mediate both Maintenance and Hydrogen Peroxide-Induced Increase of Paracellular Permeability in Renal Epithelial Cells. D.Parizh, D. Janosevic, S.Jaggi, J.Axis, K.Amsler. The American Society for Cell Biology; January 2011
Podium Presentation National / International Conferences
American Burn Association 52nd Annual Meeting. Virtual Meeting 7/2020 – Assessing the Quality and Reliability of Patient Information Regarding First-Aid for Acute Burns on YouTube
Plastic Surgery The Meeting. Chicago, IL September 2018.– Full Thickness Burn Injuries Following Laser Assidted Liposuction: Is formal Aesthetic Surgery Training Associated with Decreased Procedural Morbidity
25th International Congress of the European Association for Endoscopic Surgery (EAES). June 2017. Frankfurt, Germany– Cecal Volvulus Secondary to Bladder Sling, Video Presentation (https://vimeo.com/125107469)
VEITH Symposium. November 17th, 2016. New York, New York – A Proposed Protocol to Decrease Wound Complications Following Lower Extremity
Benchwork
Research
New York College of Osteopathic Medicine at NYIT; Old Westbury, NY — 2010-2011
K. Amsler Ph.D., Associate Dean of Research
Biomedical Science Department at NYCOM
Conducted research on the signaling pathways involved in the control of tight junctions. Participated and led weekly journal club meetings. Collaborated on ongoing research projects
M. Plummer MD
Biomedical Science Department at NYCOM
Designed and conducted a research project exploring the body distribution pattern of the histological variants of seborrheic keratosis
CUNY Hunter College; New York, NY — 2006-2007
D.R. Mootoo Ph.D.
Department of Chemistry – Organic Chemistry
Conducted research centered on the synthesis of natural compounds. Conceptualized and identified synthesis schemes, procedures, and experimental procedures
View Our

Locations
NYPS Group LOCATIONS
Garden City
Babylon
East Hills
Huntington
Manhattan
Brooklyn
Flushing
Astoria
Westchester
Connecticut