Leland M. Deane, MD, MBA, FACS
Leland M. Deane, MD, MBA, FACS
Dr. Leland M. Deane has been a partner at New York Plastic Surgical Group, a Division of Long Island Plastic Surgical Group since 1988. He obtained his MD from State University of New York Downstate Medical Center Brooklyn, New York, followed by a General Surgery internship and residency at the Tufts New-England Medical Center in Boston, Massachusetts. Dr. Deane completed a plastic surgery residency at Eastern Virginia Graduate School of Medicine in Norfolk, Virginia and received special training in hand surgery during a Fellowship at Thomas Jefferson University Hospital in Philadelphia, Pennsylvania.
Dr. Deane has authored numerous papers on various aspects of plastic surgery and continually participates in conferences within the national medical community. He is on the teaching faculty at Cornell University Medical College, fostering education for the doctors of tomorrow. Dr. Deane has led volunteer medical missions to Colombia, South America, to treat congenital malformations in children. He is also a Fellow of The American College of Surgeons and a past Fellow of the American Academy of Pediatrics.
In 2016, Dr. Deane partnered with Accurate Surgical Scientific Instruments (ASSI) to design an innovative body contouring tool for surgeons. ASSI manufactures the instrument in Germany and markets it worldwide as the 'Deane Body Contouring Forceps'.
From 2009-2015, Dr. Deane was a board member of the New York State Department of Health. He also served two terms on the New York State Office of Professional Medical Conduct board, where he oversaw the highest standards for medical care.
to see before and after photos, Follow Dr. Deane
Board-Certified Plastic Surgeon
Castle Connolly Top Doctor
Voted a Best Cosmetic Surgeon, Best of Long Island, Long Island Press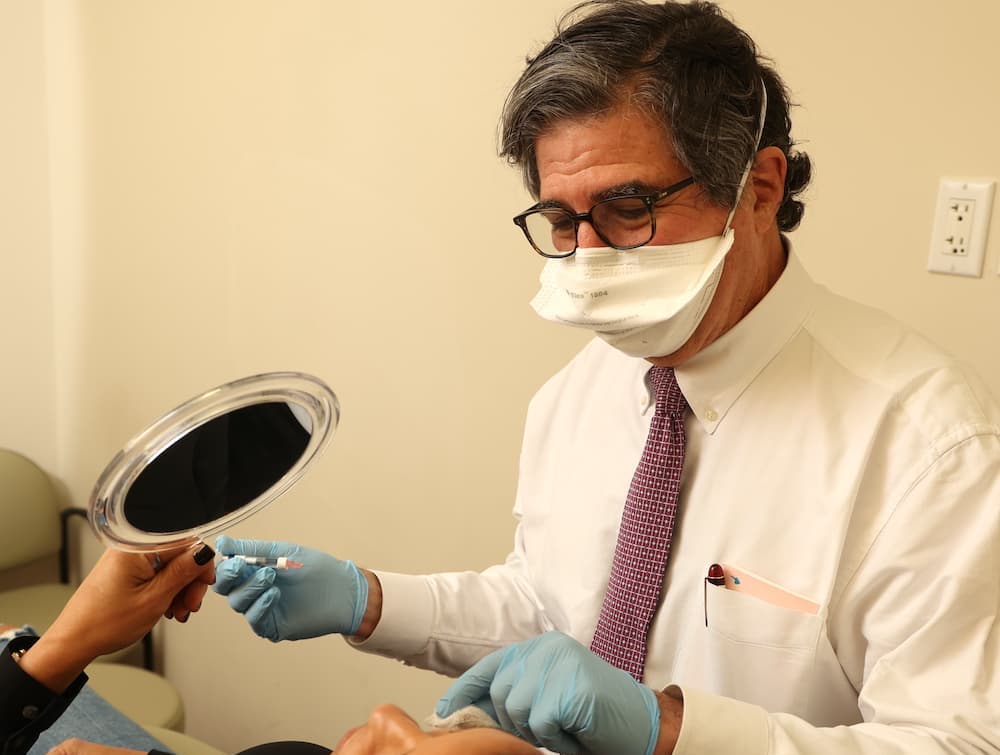 Dr. Deane specializes in several plastic surgery and reconstructive procedures, including post-weight loss surgery, breast augmentation, tummy tucks, hair restoration, and facial cosmetic surgery. He is currently the Associate Chief of the Division of Plastic Surgery at Southside Shore University Hospital within the Northwell Health System, and is on the advisory board of several patient support organizations including Mother of Supertwins and Bariatrics Today/ObesityHelp.com. He has been featured and interviewed on the Wall Street Journal televised network, the Discovery Health Channel, Cablevision Network, the New York Post, and many other media sources. In 2010 and 2011, Dr. Deane was named a Best Cosmetic Surgeon in the Best of Long Island Awards hosted by Long Island Press. Since 2017, he has also consistently been named a Castle Connolly Doctor in the NY metro area.
5 Star Patient Rating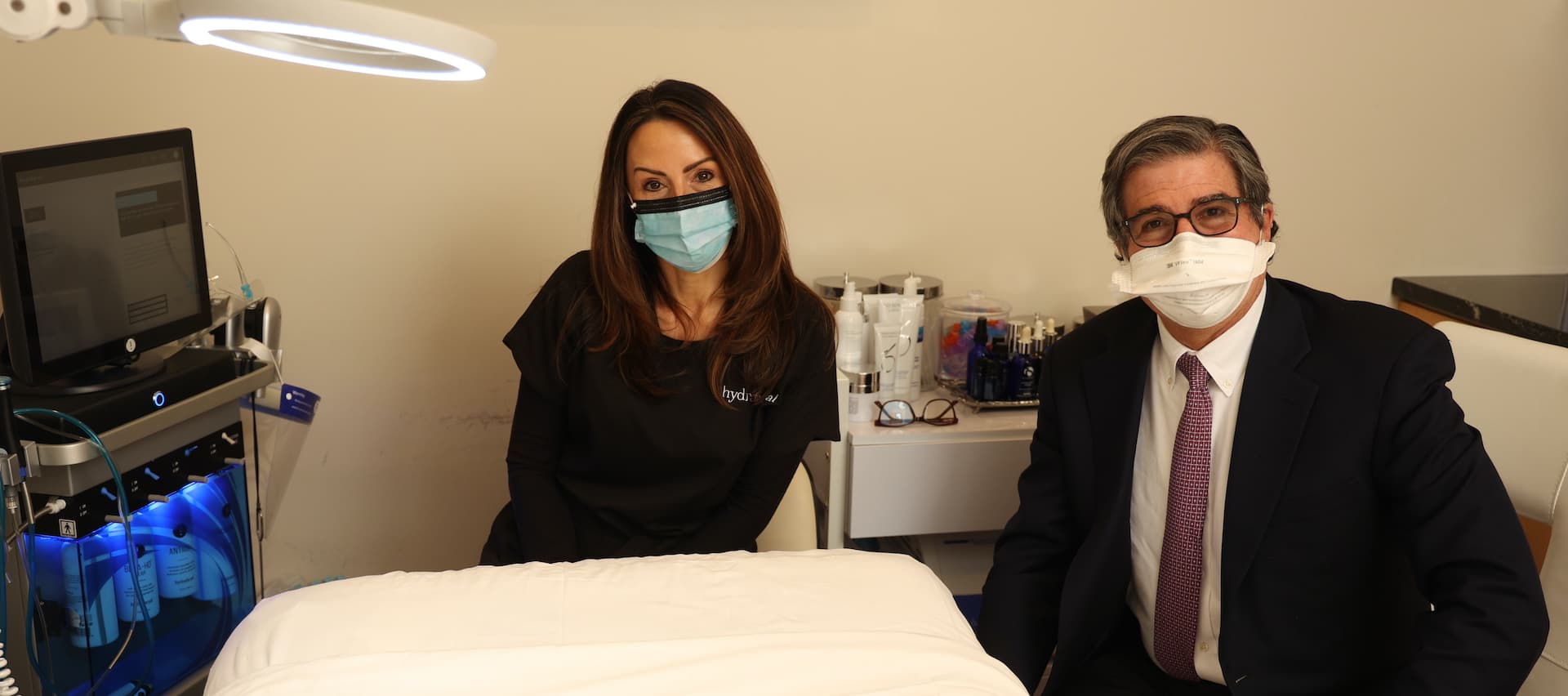 Dr. Deane is truly a master of his craft. I had gone to multiple consultations for breast augmentation (after wanting one for over 10 years) and was most impressed with the amount of time and attention he gave me. He also made it very clear during the consultation that he will not disrespect someone's body proportions by forcing implants in. I will admit that it was difficult to not know exactly what implant size I would be getting, but I had several conversations with Dr. Deane about what kind of end result I wanted, and he was so patient with me every time… I told Dr. Deane that I felt like this is how I SHOULD have been born! My friends and family who I've shown are so impressed…they look like incredibly perfect, natural breasts… My only regret it not visiting Dr. Deane sooner. If you're considering breast augmentation and want a beautiful, naturally enhanced and balanced result, be sure to visit him ASAP.
Real Patient Testimonial
Education
2010: MBA, New York University; New York, New York
1974-1978: MD, State University of New York Downstate Medical Center; Brooklyn, New York
1970-1974: BS, Union College; Schenectady, New York
Training
January-July 1986: Fellowship: Hand Surgery at Thomas Jefferson University Hospital; Philadelphia, Pennsylvania
1983-1985: Residency: Plastic Surgery at Eastern Virginia Graduate School of Medicine; Norfolk, Virginia
1979-1983: Residency: General Surgery at Tufts New England Medical Center; Boston, Massachusetts
1978-1979: Internship: Surgery at Tufts New England Medical Center; Boston, Massachusetts
Affiliations
American Board of Plastic Surgery
American Society for Aesthetic Plastic Surgery
Fellow, American College of Surgeons
American Society of Plastic Surgeons
Association of Academic Chairmen of Plastic Surgery
Medical Society of the State of New York
Nassau Academy of Medicine
Nassau County Medical Society
Nassau Surgical Society
New York Regional Society of Plastic and Reconstructive Surgery
Northeastern Society of Plastic and Reconstructive Surgery
Deterling Surgical Society, Tufts University
American Society for Peripheral Nerve
International Society of Hair Restoration Surgery
Lipoplasty Society, Inc.
Past Diplomat, American Board of Surgery
Past Fellow, American Board of Pediatrics
Awards
Voted a Best Cosmetic Surgeon, Best of Long Island, Long Island Press 2010, 2011
Media Appearances
Wall Street Journal Television
ABC News
Cable News, Channel 12
New York Post
Discovery Health Channel
View Our

Locations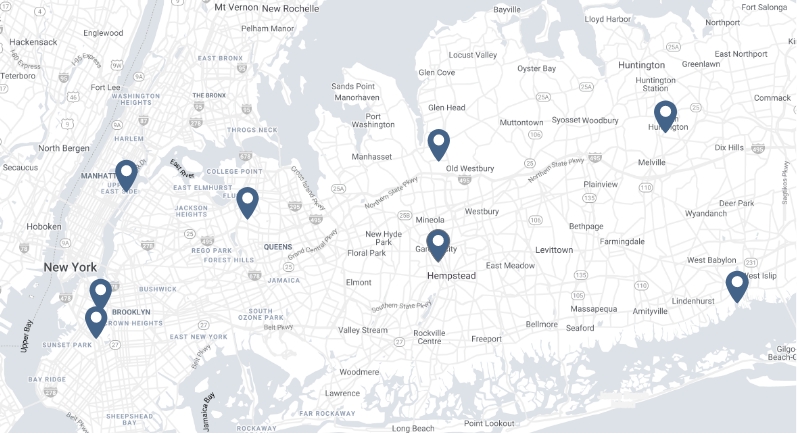 LIPSG LOCATIONS
Babylon

Brooklyn

Brooklyn – Park Slope

Connecticut

East Hills

Flushing

Garden City

Huntington

Manhattan Uptown

Westchester