Leland M. Deane, MD, MBA, FACS
Leland M. Deane, MD, MBA, FACS
From new associate to a senior partner, spent entirely with the Long Island Plastic Surgical Group (now New York Plastic Surgical Group), Dr. Leland Deane has developed wide expertise in almost every aspect of plastic surgery. Born in NYC and raised on Long Island, he chose to undergo full training in Boston as a general surgeon, and then was accepted by the nation's largest and most competitive plastic surgery program in Norfolk, Virginia. His mentors there included internationally famous innovators and leaders in reconstructive, pediatric, adult cosmetic, nerve surgery, genital reconstruction, and surgical education. Drs Horton, McGraw, Magee, Terzis, Adamson and Carraway were some of the surgical bright lights that he spent two and a half years with. A personal recommendation from Dr. Charles Horton to his friend, Dr. Richard Walden (a founder of Long Island Plastic Surgical Group), led to Dr. Deane eventually returning to Long Island. A full eight years of training, after medical school, was rounded out with a six month fellowship in hand surgery in Philadelphia with Dr. James Hunter at Jefferson, a pioneer in tendon reconstruction.
Over the first portion of his career with the Group, Dr. Deane's practice centered around reconstruction, servicing trauma patients in every hospital where the Group had privileges. He obtained medical boards in both general and plastic surgery, served on hospital committees, and participated in the expansion of the Group's training program for young plastic surgeons. He witnessed the early days of out-patient surgery, for both reconstruction and cosmetic procedures and the Group's development of one of the first free standing ambulatory surgery centers in NY State. These busy days were filled with everything from reattaching severed hands and digits, to pediatric cleft reconstruction, to general cosmetic surgery. With a fellow 'Norfolkian' plastic surgery friend, Dr. Deane went to South America to treat congenital cleft defects in children, and still has ties there to this day.
In several ways, Dr. Deane's career was influenced by the medical needs of the time. Long Island, and the New York metropolitan area, became a center for in-vitro fertilization treatment for mothers who couldn't conceive a child otherwise. This led, in part, to many multiple birth pregnancies, and subsequently many postpartum women, in good health, who wanted their bodies restored as much as possible. Working with their OB/GYN doctors, Dr. Deane developed a large practice with expertise in correcting the effects of childbirth on the body. He became known nationally for this, and over the last twenty years has used successful techniques in women with all body types, to 'put them back'. Recently, exciting results in improvement of urinary symptoms and restoration of pelvic balance have been obtained. The same procedures have been very successful in weight loss patients (bariatric), who also have experienced a type of body aging.
to see before and after photos, Follow Dr. Deane
Board-Certified Plastic Surgeon
Castle Connolly Top Doctor
Voted a Best Cosmetic Surgeon, Best of Long Island, Long Island Press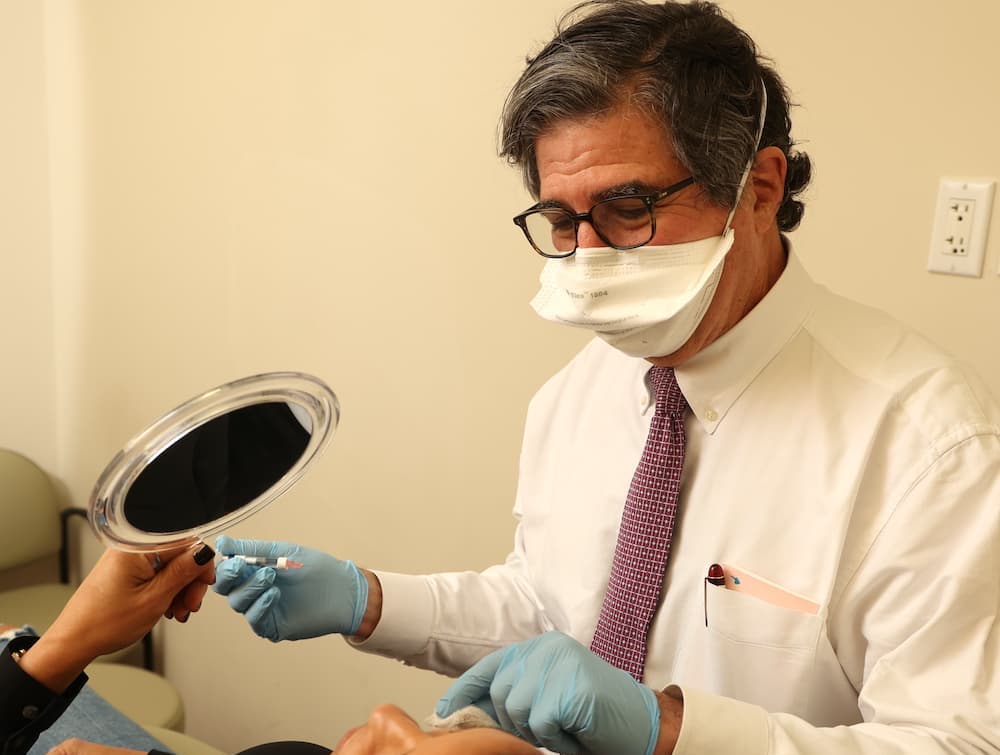 Leadership in the medical field and surgical education has always been important to Dr. Deane. He was asked to become the Division Chief of one of the busiest community hospitals in Suffolk, which has now been renamed Southshore Hospital, a part of the Northwell hospital system. He still participates there as Associate Chief of the plastic surgery Division, in addition to operating in the Catholic hospital and NYU hospital systems. He also is an Assistant Clinical Professor of Surgery at NYU/Langone, and an Instructor in Surgery at Cornell Medical Center.
The medical field has suffered from inefficiencies and poor allocations of resources. To better understand this, Dr. Deane (while still practicing plastic surgery) completed the MBA program at NYU, with a concentration in finance. This led to accepting an invitation to be a board member of the NYS Office of Professional Medical Conduct, which is the Department of Health division that disciplines doctors and other medical professionals, where he served two terms.
Dr. Deane's patients come from all walks of life, but he is especially proud that doctors, themselves, have sought his care, and have included medical directors, anesthesiologists, gynecologists, dermatologists, and other specialists. As an aside, several patients have given him books they have authored (ask him to show you the small library in his office!) from children's books, to novels, to technical manuals.
5 Star Patient Rating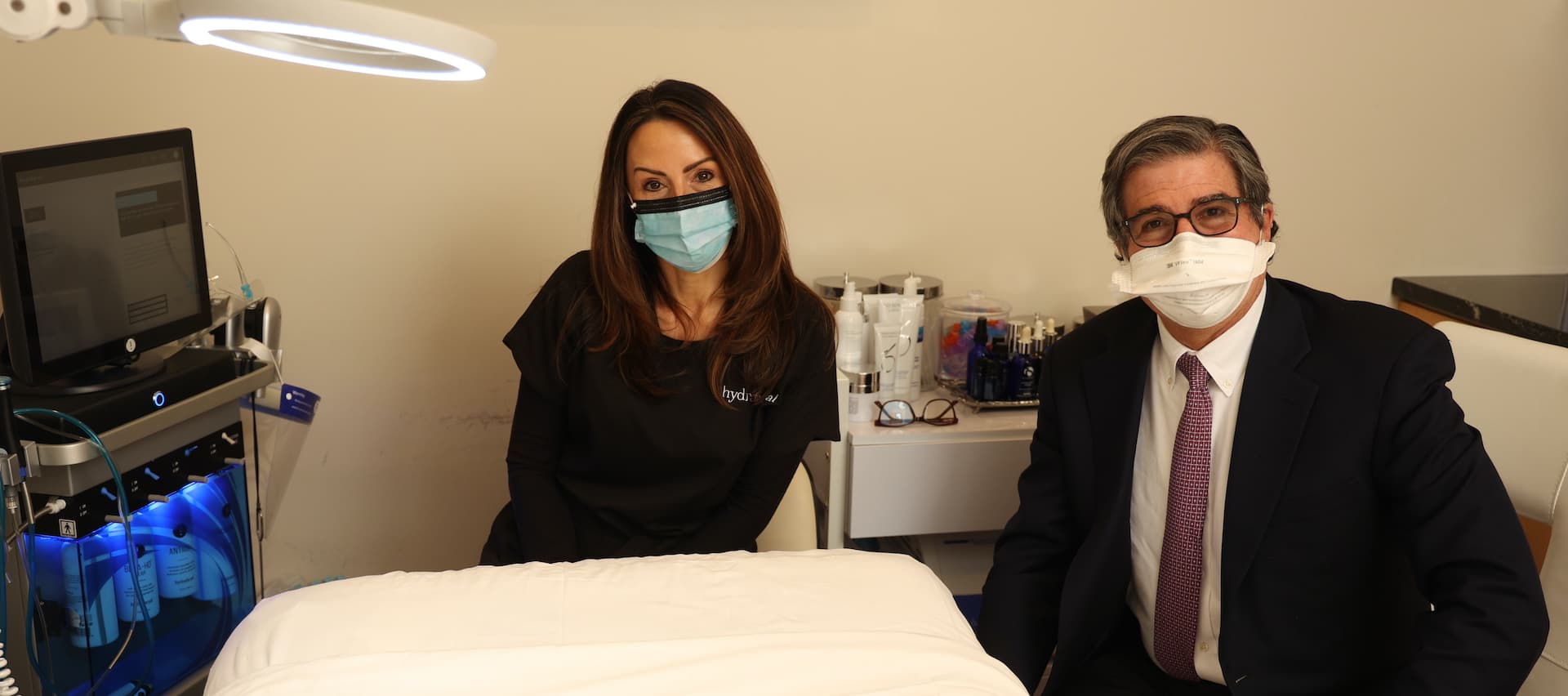 "Amazing doctor, amazing human."
Kerry (patient, 2023)
Education
2010: MBA, New York University; New York, New York
1974-1978: MD, State University of New York Downstate Medical Center; Brooklyn, New York
1970-1974: BS, Union College; Schenectady, New York
Training
January-July 1986: Fellowship: Hand Surgery at Thomas Jefferson University Hospital; Philadelphia, Pennsylvania
1983-1985: Residency: Plastic Surgery at Eastern Virginia Graduate School of Medicine; Norfolk, Virginia
1979-1983: Residency: General Surgery at Tufts New England Medical Center; Boston, Massachusetts
1978-1979: Internship: Surgery at Tufts New England Medical Center; Boston, Massachusetts
Affiliations
American Board of Plastic Surgery
American Society for Aesthetic Plastic Surgery
Fellow, American College of Surgeons
American Society of Plastic Surgeons
Association of Academic Chairmen of Plastic Surgery
Medical Society of the State of New York
Nassau Academy of Medicine
Nassau County Medical Society
Nassau Surgical Society
New York Regional Society of Plastic and Reconstructive Surgery
Northeastern Society of Plastic and Reconstructive Surgery
Deterling Surgical Society, Tufts University
American Society for Peripheral Nerve
International Society of Hair Restoration Surgery
Lipoplasty Society, Inc.
Past Diplomat, American Board of Surgery
Past Fellow, American Board of Pediatrics
Awards
Voted a Best Cosmetic Surgeon, Best of Long Island, Long Island Press 2010, 2011
Media Appearances
Wall Street Journal Television
ABC News
Cable News, Channel 12
New York Post
Discovery Health Channel
View Our

Locations
NYPS Group LOCATIONS
Garden City
Babylon
East Hills
Huntington
Manhattan
Brooklyn
Flushing
Astoria
Westchester
Connecticut