Rhinoplasty
Rhinoplasty (Nose Surgery) in NYC and Long Island
Rhinoplasty, or nose surgery, is a procedure designed to address a variety of perceived cosmetic flaws. Not only used to improve the appearance of the nose itself, this surgery can also help to enhance overall balance and harmony of the face. For some patients, a rhinoplasty can even alleviate frustrating breathing issues. At New York Plastic Surgical Group, a Division of Long Island Plastic Surgical Group, our highly experienced facial plastic surgeons have spent years developing the skill, technique, and artistry needed to create stunning and natural-looking results. In addition, we also perform revision rhinoplasty for those eager to achieve improved results after a previous surgery.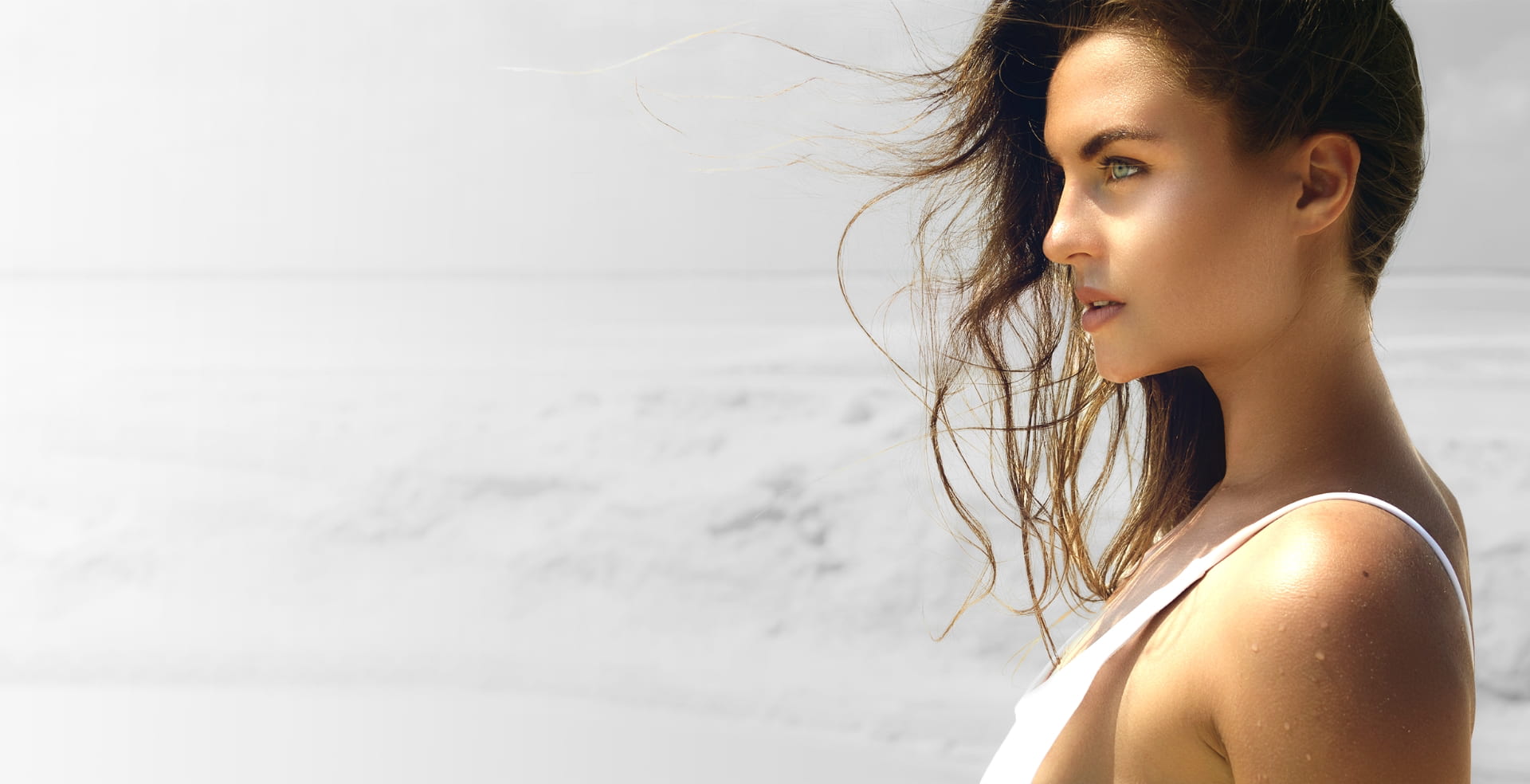 *model
Benefits of Rhinoplasty
Rhinoplasty is consistently one of the most frequently performed facial plastic surgery procedures in the United States. While some undergo this procedure for cosmetic reasons, others choose to do so because of functional concerns (or perhaps, even a combination of the two).1 Some of the potential benefits of rhinoplasty include:
Improved facial symmetry
An uplifted nasal tip
A smoother nose ridge
Decreased size of the nose
Straightening of the nose
Adjusted nostril shape or size
Improved breathing
A repaired deviated septum
For a more pronounced makeover, some of our patients opt to combine rhinoplasty with other facial plastic surgery procedures, such as facial implants or cosmetic injectable treatments.
Rhinoplasty Procedure
Preparing for Rhinoplasty
The first step in preparing for rhinoplasty is to undergo an examination and consultation with an experienced plastic surgeon, during which patients will have the opportunity to candidly discuss their goals and arrive at the ideal treatment plan in collaboration with their doctor. Before the procedure, patients may be asked to stop smoking and to avoid taking certain medications that may increase bleeding.
The Rhinoplasty Procedure
Cosmetic nose surgery can be performed at one of our new, state-of-the-art operating rooms located at our Garden City facility. These new rooms are certified by the American Association for Accreditation of Ambulatory Surgery Facilities, Inc. (AAAASF), a distinction which signifies the highest standard of care. This procedure is performed under general anesthesia and typically takes around two hours to complete.
There are a number of techniques that may be employed during rhinoplasty surgery, depending on the patient's unique goals and anatomy. Rhinoplasty incisions may be made inside the nose or on an outer area of the nose between the nostrils where scars will be well hidden. Next, the surgeon will raise the skin that covers the nose and reshape the underlying cartilage and bones. Once the surgeon is satisfied with the results, incisions will be closed and the nose will be splinted for optimal healing.2
Rhinoplasty Recovery
Elevation of the head is crucial for at least a day following rhinoplasty, and any heavy lifting or strenuous activity should be avoided for at least three weeks. It is imperative that the nose be protected from potential harm in the weeks after surgery.
Patients should expect swelling and bruising in the nasal area for several days after the procedure; however, swelling should be about 75 percent diminished after about a month. Any pain during recovery can be alleviated with medication. Patients should not blow their nose for at least a week after nose surgery in order to facilitate the healing process. Nasal packing will be removed after a few days, and normal daily activities can typically resume after about a week.3
Rhinoplasty Risks
Our team of expert plastic surgeons and experienced medical staff will do everything possible to minimize rhinoplasty risks. Our goal is to see that your surgery and recovery process is safe, smooth, and effective.
That said, there are risks and potential complications associated with any surgical procedure. Rhinoplasty risks may include:
Infection
Suboptimal wound healing
Numbness or changes in sensation
Discoloration or prolonged swelling of the nose4
Our Rhinoplasty Results
Following rhinoplasty, our patients enjoy improved facial contours and symmetry that can dramatically enhance the way they feel about themselves. We invite you to view before and after photos of select New York Plastic Surgical Group patients who have undergone rhinoplasty.
View More Rhinoplasty Before and After Photos
View Our

Locations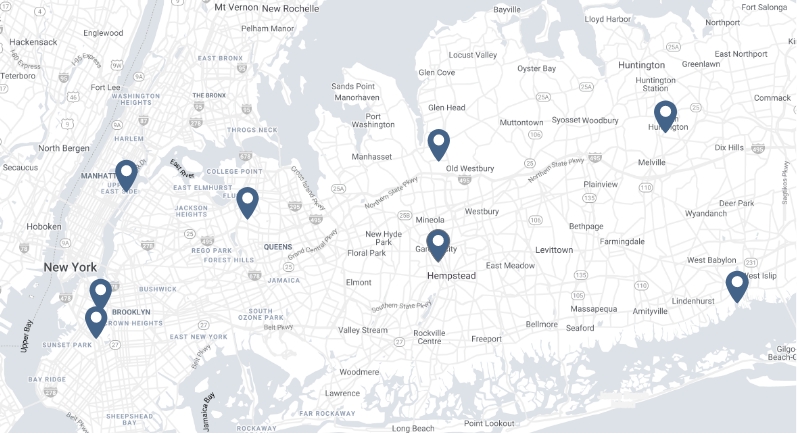 LIPSG LOCATIONS
Babylon

Brooklyn

Brooklyn – Park Slope

Connecticut

East Hills

Flushing

Garden City

Huntington

Manhattan Uptown

Westchester