Post-Weight Loss Surgery
Major weight loss can be very rewarding, but can also pose challenges. People who have lost a significant amount of weight through diet and exercise, with or without the help of bariatric surgery such as gastric sleeve or gastric bypass, often live healthier, happier, more active lives. However, some successful dieters and post-bariatric patients face a new obstacle after weight loss – excess skin. Skin that is loose or sagging can prevent you from enjoying your healthy weight. Loose skin after weight loss can also cause health issues. If you have put in hard work to lose weight, but you are frustrated that loose skin is preventing you from achieving your ideal body, we may be able to help. The plastic surgeons at New York Plastic Surgical Group, a Division of Long Island Plastic Surgical Group offer a variety of advanced body contouring procedures to help weight loss patients in New York City and Long Island.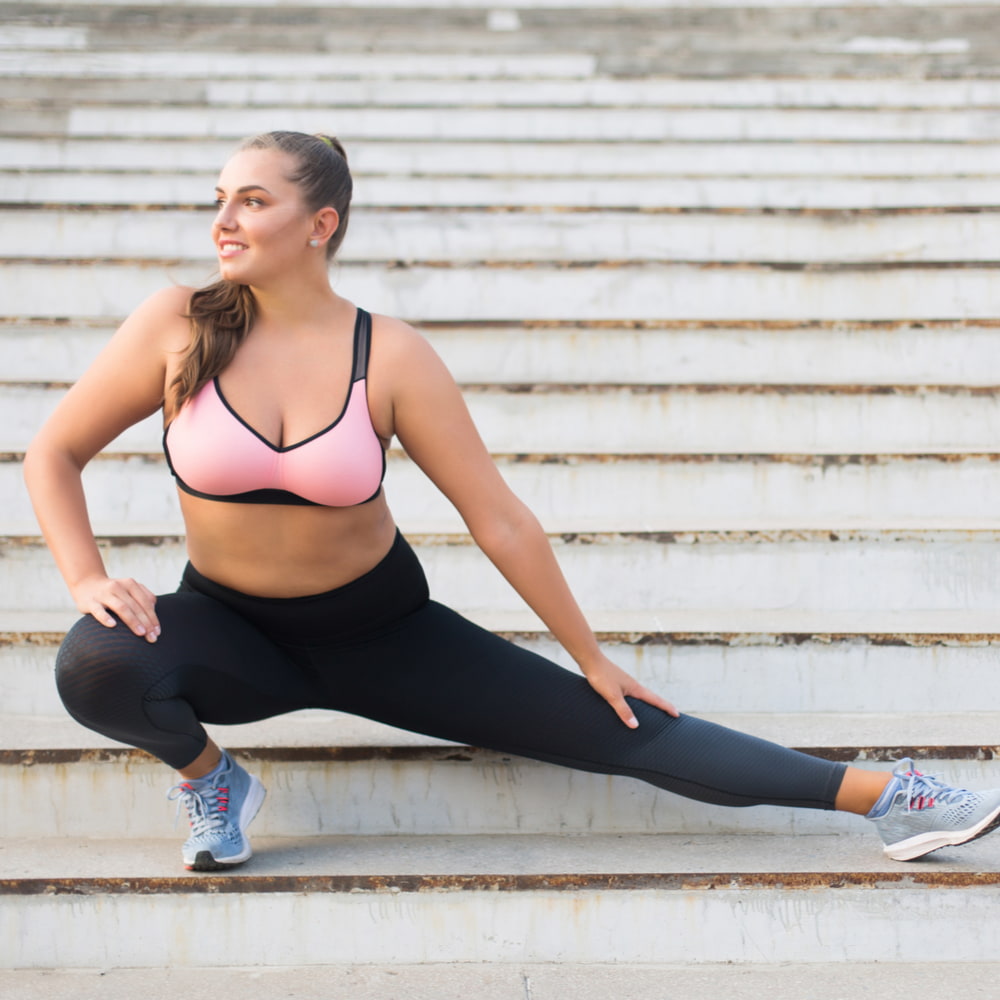 How Does Post-Weight Loss or Post-Bariatric Plastic Surgery Work?
Post-Weight Loss procedures can give patients a slimmer, more toned appearance by removing excess skin and stubborn fat deposits. At your initial consultation, one of our plastic surgeons can address your questions and concerns, and discuss all aspects of procedures you are considering. With some procedures, we can also offer you a digital view of what the aesthetic outcome may be. Vectra 3D imaging technology is able to show you a picture of the potential results from aesthetic enhancement procedures before you even set foot inside an operating room. You will also meet with a patient care coordinator who is an expert in post-weight loss surgery procedures and can help guide you throughout the treatment process. Once you and your doctor determine your treatment plan, your surgical team will explain the details of each procedure.
Plastic Surgery Options for Body Contouring After Weight Loss
We offer a wide range of body contouring surgeries to address the many different concerns of post-weight loss patients. You and your surgeon will decide which procedure or combination of surgeries is best to achieve your desired results. An upper body lift or lower body lift are the most popular and comprehensive procedures:
Lower body lift (Torso lift)
A lower body lift involves removing excess fat and skin from midsection, including the buttocks, hips, love handles, abdomen, and thighs. Excess fat is eliminated and the remaining skin pulled taut for a tighter appearance. Lower body lift procedures involve an incision made around the belt-line and across the lower part of the stomach, down to the inner thighs.
Upper body lift
An upper body lift focuses on the arms, back, and breasts. Excess fat and skin folds are eliminated in these areas and the remaining skin is sculpted to achieve a smoother aesthetic. An upper body lift involves a number of smaller procedures, such as the breast lift and arm lift, performed in combination to achieve more complete skin tightening and elimination of excess skin folds and fat deposits in the upper regions of the body.
Full Body Lift
For patients with excess skin in multiple areas, the upper body lift can be combined with a lower body lift for a complete body contouring makeover.
Panniculectomy Procedures
One of the areas of the body that can be particularly affected by significant weight loss is the lower stomach. Excess skin that hangs below the belt line is referred to as the pannus. Significant excess skin on the lower stomach is not only an aesthetic concern, but can also cause skin ulcers, rashes, pain, and limited mobility. A panniculectomy can remove the excess skin in the lower abdominal region and the pubic area.
Other Body Contouring Procedures for Post-Weight Loss Patients
The plastic surgeons at NYPS Group are experienced in a full spectrum of body contouring procedures, which can address individual concerns or be performed in addition to body lift surgeries as part of a comprehensive treatment plan:
Post-Weight Loss Surgery Recovery
Recovery from body lift or body contouring surgery will depend on the type and extent of procedures you undergo. Full recovery from lower and upper body lift procedures may take up to two months for the body to completely heal. Body lift patients may be concerned with scarring, and although scarring from surgical procedures is often inevitable, the appearance of scars typically fade with time. Additionally, our plastic surgeons utilize advanced techniques to minimize scarring and place incisions in areas of the body where scars can be easily hidden. Compression garments and scar reduction products can also help to reduce the noticeable signs of scarring after surgery. During your initial post-weight loss surgery consultation, you will receive more detailed recovery information for your personalized treatment plan.
Am I a Candidate for a Body Lift or other Post-Weight Loss Body Contouring?
If you are celebrating major weight loss, we congratulate you on your hard work and healthier lifestyle! If your weight loss has left you with excess skin, you may be a candidate for body contouring. The ideal candidate is in general good health and has maintained a steady body weight for at least 1 year. The best way to determine which procedures may be right for you is to schedule a consultation appointment with one of our post-weight loss plastic surgeons.
Does Health Insurance Cover Plastic Surgery for Post-Bariatric Patients?
Post-weight loss surgery may be covered by health insurance if your insurance plan recognizes that it is medically necessary. We offer a Post-bariatric surgery insurance check to help you determine if your health plan may cover post-bariatric plastic surgery. The approval process can take approximately 45 days, so contact us today to get started. Our patient coordinators at New York Plastic Surgical Group can assist you with insurance coverage and financing information and they will be here to help you through the process of post-weight loss surgical procedures.
View Our

Locations
NYPS Group LOCATIONS
Garden City
Babylon
East Hills
Huntington
Manhattan
Brooklyn
Flushing
Astoria
Westchester
Connecticut