JUVÉDERM®
JUVÉDERM® is one of the more recent dermal fillers to become available, and it's quickly becoming one of the most popular. Both women and men wishing to reduce the appearance of aging in the face can achieve a more youthful appearance with JUVÉDERM®. JUVÉDERM® is an injectable dermal filler that can fill in fine lines and deep wrinkles, as well as add volume to facial features and create a non-surgical lip enhancement. JUVÉDERM® works to provide both a soft look and smooth feel, and the results are known to be long-lasting.
At New York Plastic Surgical Group, a Division of Long Island Plastic Surgical Group, you can be confident that JUVÉDERM® injections are only administered by our highly experienced plastic surgeons. Treatment is performed in one of our state-of-the-art suites and our staff will assist you throughout the treatment process with your needs.
Contact New York Plastic Surgical Group for more information on JUVÉDERM® injectable treatments.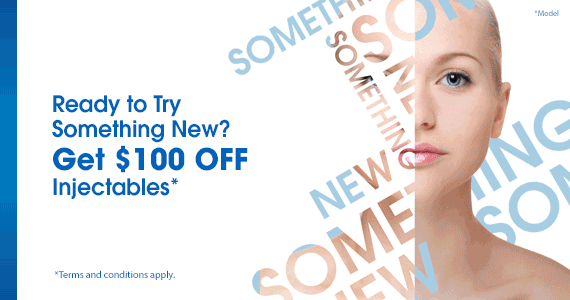 The JUVÉDERM® Experience
JUVÉDERM® is made of hyaluronic acid, a substance that occurs naturally in the human body. No allergy testing is required with JUVÉDERM®>, therefore no waiting period. JUVÉDERM® is injected with a thin, fine needle directly into the areas targeted for treatment. Results are almost immediately apparent, and should continue to improve over the next few days. Typical JUVÉDERM® treatment sessions last 30 minutes or less, depending on the number of areas being rejuvenated. Injections are often made with a local anesthetic for greater comfort during the procedure.
New York Plastic Surgical Group has been named an Allergan Top 250 Provider, an exclusive distinction that recognizes our dedication to excellence in patient care and our extensive experience in injectable treatments.
JUVÉDERM® Recovery
There is typically no downtime associated with JUVÉDERM® treatments, and patients can expect to resume their normal routines right after the procedure. Some swelling and bruising can be expected, but these mild side effects should disappear within a few days.
JUVÉDERM® Results
Results from JUVÉDERM® treatments usually last anywhere from six to nine months, and often longer. The effects of JUVÉDERM® can be maintained by undergoing follow-up treatments. JUVÉDERM® is an effective option for patients who are looking to address deep wrinkles and more pronounced signs of aging in the face, as well as those who would like to augment the appearance of the lips for a fuller, more youthful aesthetic.
JUVÉDERM VOLUMA
JUVÉDERM VOLUMA™ XC is the only FDA-approved filler to address the effects of aging in the cheeks. The hyaluronic acid injectable is designed to smooth out moderate to severe facial lines and wrinkles by adding volume that has been lost over time. Patients 21 and older are eligible for the injections and can typically see results immediately following the procedure. The anti-aging effects have been proven to last up to two years in some cases.
Consultations
One of our experienced plastic surgeons at New York Plastic Surgical Group will be happy to meet with you and answer any questions you may have about JUVÉDERM® injections. To schedule a consultation here at NYPS Group, please contact our practice.
View Our

Locations
NYPS Group LOCATIONS
Garden City
Babylon
East Hills
Huntington
Manhattan
Brooklyn
Flushing
Astoria
Westchester
Connecticut