KYBELLA™
Many people feel self-conscious about the appearance of a "double chin." This cosmetic concern can be caused by loose tissue and/or excess fatty tissue in the upper neck, creating a less defined profile. While a double chin has traditionally been corrected with liposuction or a neck lift, New York Plastic Surgical Group, a Division of Long Island Plastic Surgical Group now offers the non-surgical solution known as KYBELLA™, which treats excess fat through special injectable treatments.
This innovative procedure is the first of its kind to be FDA-approved for the reduction of submental fullness (or excess fat under the chin). Its active ingredient–deoxycholic acid, which occurs naturally in the body–breaks down fat when injected into the trouble area under the chin. As this unwanted tissue gradually depletes and is removed via metabolic processes, patients can begin to see a more desirable neck and chin contour.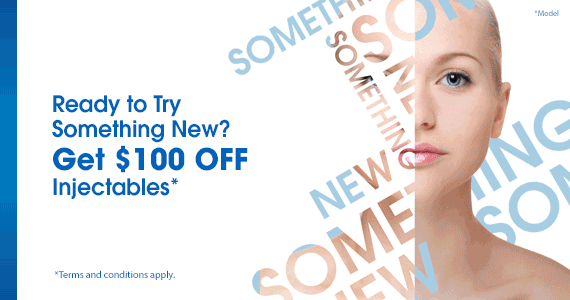 The KYBELLA™ Procedure
To begin the KYBELLA™ session, one of our experienced professionals will carefully inject the formula utilizing a very fine needle. For added comfort, patients can choose to have a numbing agent administered prior to KYBELLA™. The entire process is fairly quick, taking approximately 15 to 20 minutes, and is performed in-office. Most patients require a series of two to four sessions to reach their optimal results. A personalized treatment plan will be created during the consultation following evaluation of the patient's physical needs and cosmetic goals.
KYBELLA™ Recovery
Recovery following KYBELLA™ is relatively short. Minimal downtime is typically needed for most people, though patients may experience slight swelling, bruising, and temporary numbness. However, these side effects should fade over the first few days following each session.
Kybella Before and After
Photos courtesy of Kybella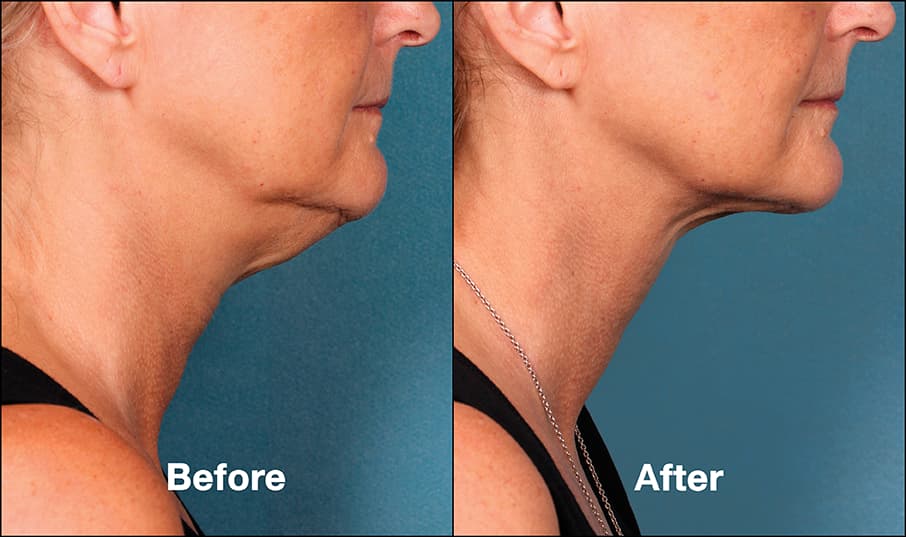 Consultations
For more information about KYBELLA™ double chin reduction, please contact us to schedule a consultation.
View Our

Locations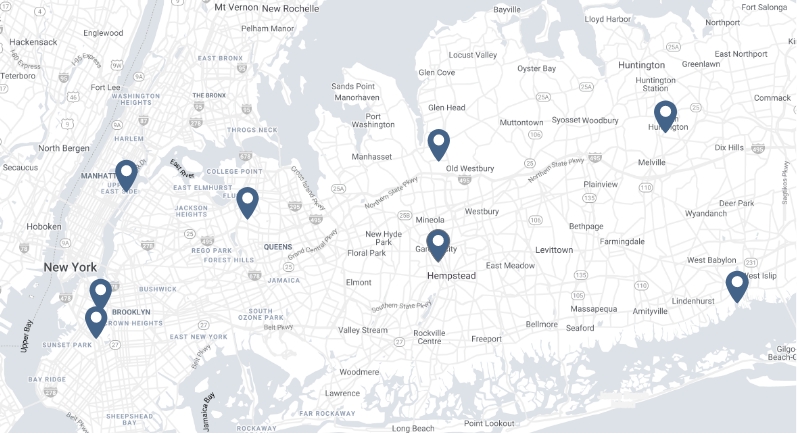 LIPSG LOCATIONS
Babylon

Brooklyn

Brooklyn – Park Slope

Connecticut

East Hills

Flushing

Garden City

Huntington

Manhattan Uptown

Westchester