BOTOX® Cosmetic
BOTOX® Cosmetic injections are one of the most popular non-surgical aesthetic enhancement procedures in the U.S. Women and men who are affected by crow's feet, frown lines, wrinkles, and other signs of facial aging can attain significant aesthetic enhancement and a more youthful, refreshed appearance with BOTOX® injections. Plus, the cosmetic injectable can provide almost instantaneous results from a treatment process that can be performed over your lunch hour!
BOTOX® Cosmetic injections are administered here at  New York Plastic Surgical Group, a Division of Long Island Plastic Surgical Group in a safe, comfortable medical environment. Treatment is performed only by highly experienced plastic surgeons who are committed to giving you effective results that look natural and beautiful. New York Plastic Surgical Group and Deep Blue Med Spa locations charge for neurotoxin treatments by unit. Patients that need touch up units at their follow up appointment will be charged accordingly.
Please contact NYPS Group to schedule a consultation for BOTOX® injections.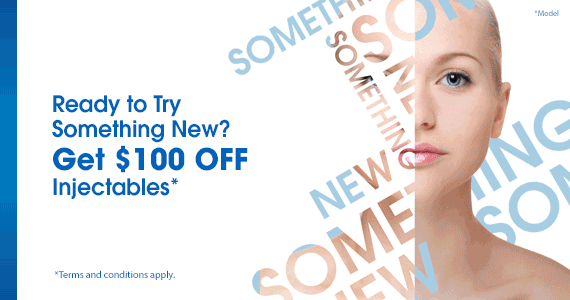 The BOTOX® Cosmetic Experience
Some of the most distinct signs of aging in the face can be significantly rejuvenated with BOTOX® Cosmetic injections. BOTOX® can diminish the appearance of wrinkles and fine lines by temporarily paralyzing the underlying muscles that cause them. Composed of a safe, diluted form of botulinum toxin type A, BOTOX® Cosmetic stops facial muscles from contracting, working to smooth out wrinkles and creases and giving the face a more youthful, refreshed aesthetic.
BOTOX® injections are performed with a very fine needle inserted directly into the targeted area. The purified protein in BOTOX® Cosmetic immediately starts working to smooth out wrinkles, and the entire procedure takes only 15 to 30 minutes to complete.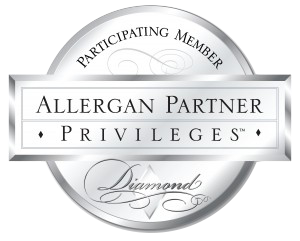 BOTOX®Cosmetic Recovery
Patients can expect to return to their normal daily routines immediately after the procedure. Some slight bruising at the injection site may be present within the first week of treatment, but this typically fades quickly. Patients who have neuromuscular disease or a history of cardiovascular complications should talk with their doctor before undergoing a BOTOX® Cosmetic procedure.
BOTOX®Cosmetic Results
Results of BOTOX® injections are typically immediately apparent, and can last anywhere from three to six months. The effects of BOTOX® Cosmetic can be maintained for a much longer time with occasional touch-up treatments. For more than 10 years, BOTOX® injections have been one of the most frequently requested cosmetic enhancement options, and the results speak for themselves!
New York Plastic Surgical Group holds the distinction of being an Allergan Top 250 Provider, a recognition given by the maker of BOTOX to the top 1% of providers in the U.S. in acknowledgement of exceptional patient care and experience providing BOTOX treatments.
Allergan's Allē℠ Loyalty program
As an Allē℠ member, you'll receive a personalized monthly eNewsletter full of all the information you need, including special offers, ideas, and articles we think you will like.
Click here to sign up for Allē℠
Schedule Your BOTOX®Cosmetic Consultation Now!
Recently rated as the number one non-surgical cosmetic enhancement treatment in the U.S. by the American Society of Aesthetic Plastic Surgery, BOTOX® Cosmetic can reduce fine lines and facial creases and give you a renewed, smoother appearance. Please contact NYPS Group to schedule a BOTOX® Cosmetic consultation. One of our plastic surgeons will be happy to discuss all aspects of the treatment process with you, as well as address any questions or concerns you may have. Book your consultation now.
View Our

Locations
NYPS Group LOCATIONS
Garden City
Babylon
East Hills
Huntington
Manhattan
Brooklyn
Flushing
Astoria
Westchester
Connecticut