Patient Information
New Patient Forms
For your convenience we have an online Patient Portal. You can fill out all of your forms by following the links below. If you have any questions you can call us at 516-550-5827 or you can contact us via email.
Anesthesia Services
In our Garden City operating suites, anesthesia services are provided by General Anesthesia Services LLP.
In our New York City operating suites, anesthesia services are provided by Park Avenue Anesthesia.
Financing
We offer several payment options, including PatientFi, CareCredit, major credit cards, personal checks, and cash. Our staff will be happy to assist you with any insurance filing, if applicable, and discuss financing and payment options with you. If you have any questions please call 516-550-5827 or contact us via email today.
Cosmetic Consultation Appointment Policy
New York Plastic Surgical Group, a Division of Long Island Plastic Surgical Group is committed to providing all our patients with exceptional care. When a patient cancels without giving enough notice, they prevent another patient from being seen.
Cosmetic consultations are complimentary; however, please note that a valid credit card is required to schedule your appointment.
Any patient who fails to show or cancels/reschedules an appointment and has not contacted our office with at least 48 hours' notice will be charged a $100.00 fee. Should you need to cancel or move a cosmetic consultation, please contact our office at least 48 hours prior to your scheduled appointment to avoid the no show/cancellation fee and we will be happy to reschedule your visit. To cancel a Monday appointment, please call our office by 5:00 p.m. on Friday. We thank you in advance for your cooperation.
Note that appointments for second opinions may be subject to a consultation fee.
View Our

Locations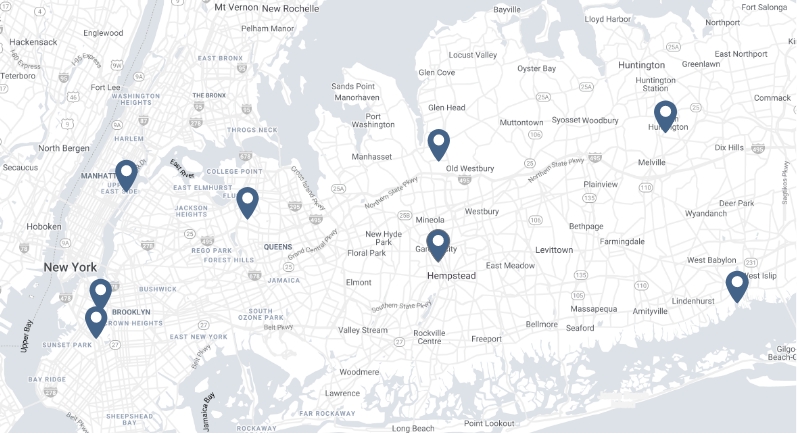 LIPSG LOCATIONS
Babylon

Brooklyn

Brooklyn – Park Slope

Connecticut

East Hills

Flushing

Garden City

Huntington

Manhattan Uptown

Westchester