Liposuction
Liposuction is one of the most popular cosmetic procedures in the United States, and is successfully performed on more than a quarter of a million patients annually.1 If you are struggling with stubborn fat pockets that don't respond to diet and exercise, our skilled surgeons at New York Plastic Surgical Group, a Division of Long Island Plastic Surgical Group offer liposuction to reduce or eliminate fat from virtually any area of your body. All of our liposuction procedures are completely customized to each patient's needs and desired outcome. Our highly experienced surgeons use only the safest, most advanced, and most effective liposuction techniques available to help patients achieve their goals.
Our world renowned plastic surgeons, who have studied at well-recognized and highly respected medical institutions, are proud to offer our patients the long-lasting and natural-looking results they desire. Please contact us to schedule a consultation for liposuction surgery at one of our convenient locations in Manhattan or Long Island.
*model
How Liposuction Works
Whether the result of lifestyle or genetics, many people struggle with isolated areas of fat on the body that are extremely difficult to lose, regardless of diet and/or exercise. Liposuction is considered the gold standard in eliminating these stubborn pockets of fat and is designed to quickly improve the contours of almost any area of the body, including the chin and neck, upper arms, back, stomach, flanks, buttocks, and thighs.
The liposuction procedure typically begins with the insertion of a cannula, a long metal tube used to suction fat cells out of the targeted area. Your surgeon will move the cannula back-and-forth underneath the skin, liquifying and then vacuuming out the excess fat for improved contour.
For most patients, liposuction is an outpatient procedure performed under general or occasionally local anesthesia, and typically takes under two hours depending on the number of areas treated. Often times our plastic surgeons perform liposuction procedures in one of our own operating rooms at our Garden City or Manhattan locations. These surgical centers are fully equipped and accredited by the American Association for Accreditation of Ambulatory Surgery Facilities, Inc. (AAAASF), certifying them as facilities that strive for only the highest standard of care.
Vaser LipoSelection®
Vaser LipoSelection® is an ultrasonic liposuction technique that uses sound waves to liquefy fat in the target area before it is removed. With Vaser LipoSelection®, our doctors can remove larger quantities of fat in concentrated areas. The Vaser LipoSelection® procedure begins with a tumescent fluid composed of an anesthetic, saline, and epinephrine being injected into the area targeted for treatment. This prevents loss of fluid during the procedure and makes fat removal easier for the surgeon. Sound waves are then transmitted to the cannulas (long, thin tubes used to suction out fat cells) which break down the fat and liquefy it. The liquid fat is then suctioned out. Incisions for Vaser LipoSelection® are typically extremely small and can be easily hidden with clothing or swimwear. The Vaser LipoSelection® procedure usually takes less than two hours to complete and can be performed on an outpatient basis under general or occasionally local anesthesia.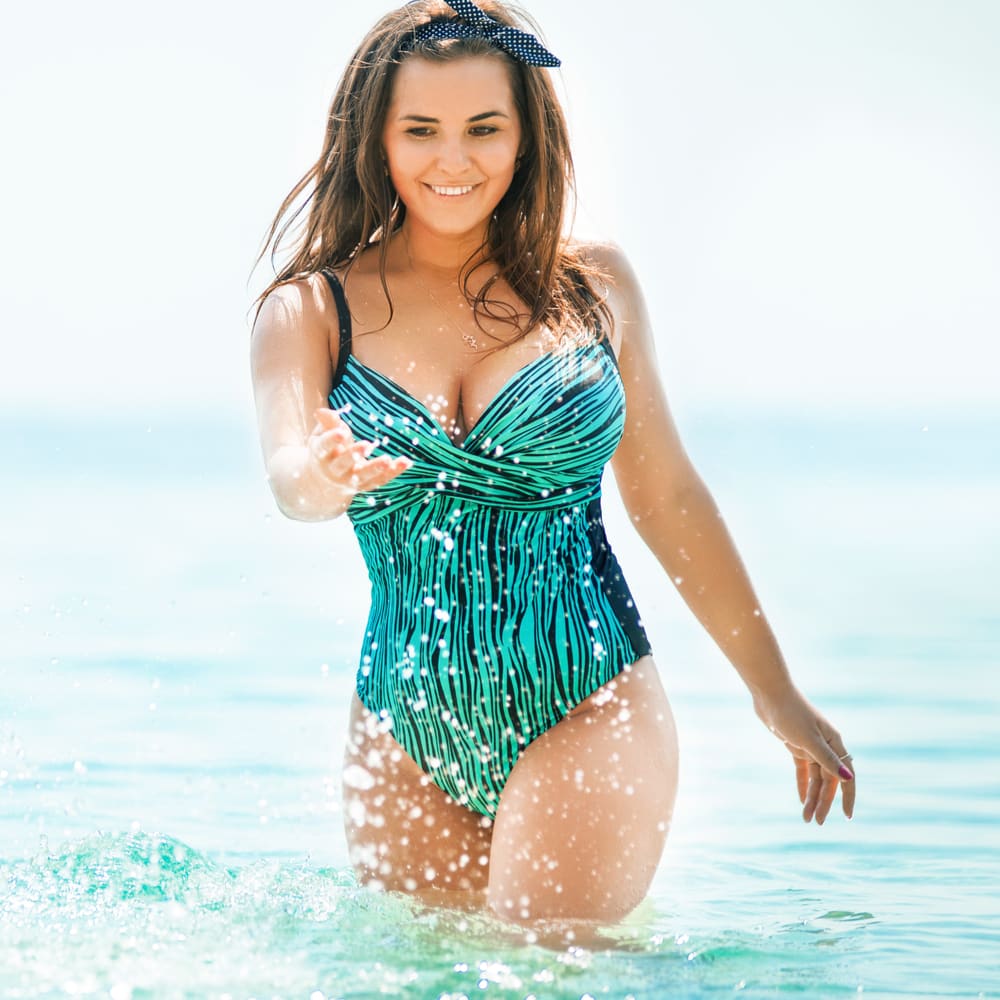 Benefits of Liposuction
Liposuction can eliminate stubborn fat from virtually any area of the body. Benefits of liposuction include:
Removal of fat from the chin and neck, arms, back and flanks, stomach, thighs, and buttocks
A slimmer appearance
Increased confidence
Long-lasting results
Minimally-invasive procedure
The ability to better fit into clothing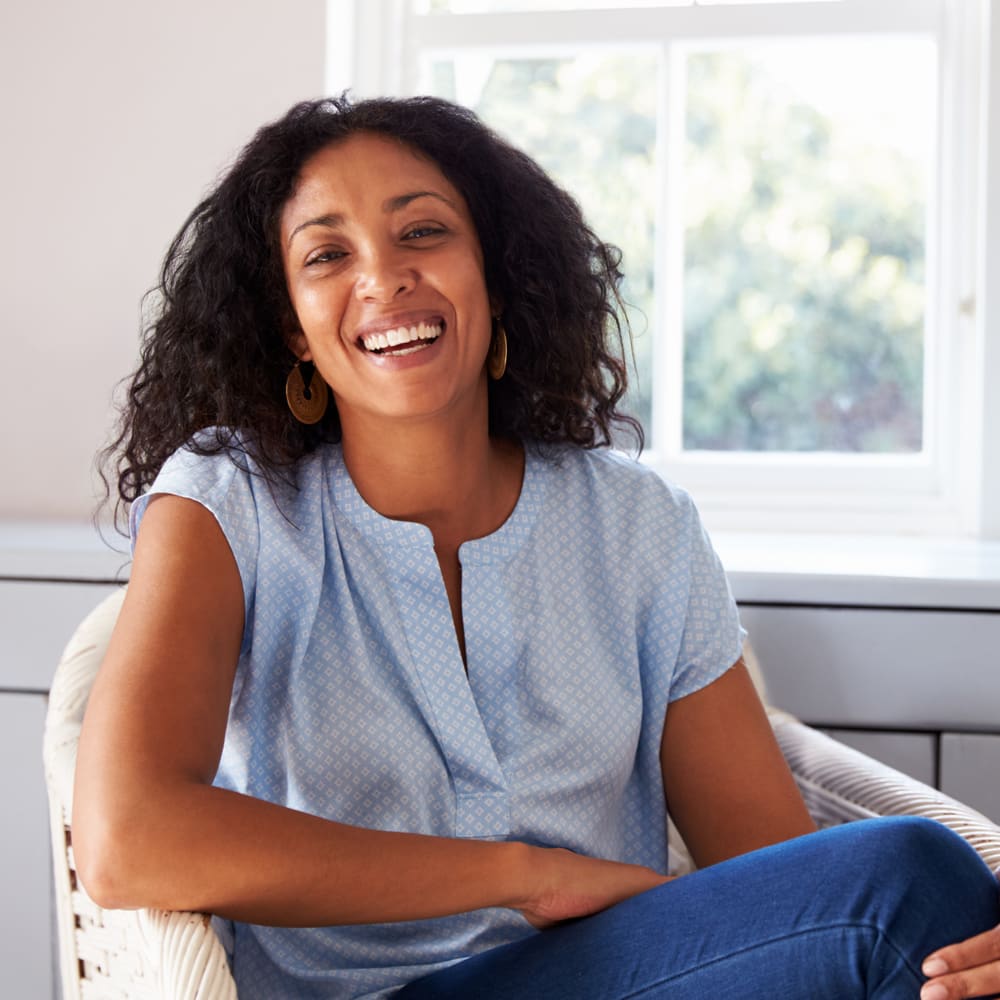 Preparing for Liposuction
Prior to your liposuction procedure, it's important that you:
Quit smoking2
Fill any prescriptions provided by your surgeon before surgery
Avoid any blood-thinning medications such as anti-inflammatories, aspirin, and some herbal medications
Find transportation to and from your surgery
Arrange to have someone stay with you for the first night after surgery
Liposuction Recovery
The liposuction specialists at New York Plastic Surgical Group employ a number of state-of-the-art liposuction techniques, designed for your safety and comfort, as well as to minimize the length of recovery and any discomfort you feel during the recovery period.
During your liposuction recovery, you can expect to wear elastic bandages or a compression garment over the treatment areas. These work to minimize swelling and also help to mold your skin into its new contours.3 Additionally, your surgeon may place small temporary drains in the incisions to remove excess fluids or blood.
Before your surgery, your surgeon will provide you with specific recovery instructions that will include how to care for the drains and surgical site(s), which topical medications to apply to the surgical site, any medications needed or need to be taken orally, concerns to be aware of at the surgical site, how to monitor your general health during the recovery period, and when when to follow up with our team for your postoperative examination.
Liposuction Results
Areas of the body treated with liposuction typically result in a slimmer more contoured appearance. You will be able to see results immediately following your liposuction procedure and you can expect results to improve over time as swelling and fluid retention subsides. We invite you to view real patient results here.
Am I A Candidate For Liposuction?
Candidates for liposuction are individuals who have concerns about excess fat deposits on their body that do not respond to diet or exercise. Additionally, ideal candidates for liposuction are those who are non-smokers, generally healthy, and within 30% of their ideal weight. Individuals with the best results are those with firm, elastic skin and good muscle tone.5 Please contact us to schedule an appointment.
Why Choose New York Plastic Surgical Group For Liposuction?
Our surgeons are passionate about using their extensive surgical skills to improve the lives of our patients. With over 200 years of combined experience, New York Plastic Surgical Group is both the largest and longest-running surgical practice in the United States. We are committed to providing every patient with the most comprehensive and compassionate care possible. We invite you to learn more about New York Plastic Surgical Group here.
Frequently Asked Questions About Liposuction
Are there any risks or complications associated with liposuction?
Our plastic surgeons are experts in the field and take every precaution to eliminate risks of any complication involved with liposuction. All aspects of the procedure will be discussed with you at your initial consultation, and you and one of our surgeons can decide whether liposuction is the best option for you.
How much does liposuction cost?
The cost of liposuction is different for each patient and is based on the number of areas targeted to reach your goals. During your liposuction consultation, your surgeon will provide you with a comprehensive treatment plan that includes details on the liposuction procedure as well as detailed pricing and financing options.
Are there any procedures that can enhance my liposuction results?
In addition to liposuction, some patients may also benefit from cellulite treatment to achieve further improvement. Using the Cellfina™ System, our doctors can treat target areas where the skin has an uneven, dimpled surface. As liposuction can provide beautiful contouring results for the buttocks and thighs, Cellfina™ can go a step further by smoothing the problem areas, creating an even more toned and healthy appearance.
Is liposuction covered by insurance?
Like most cosmetic procedures, liposuction is typically not covered by healthcare insurance. It's important to review your insurance policy coverage and review our financing options and payment plans if you need financial assistance.
Can thin people have liposuction?
Yes, liposuction is ideal for individuals who are at or near their goal body weight and have concerns with specific areas of fat that are resistant to diet and exercise.
Will liposuction work for me if I have significant weight to lose?
No, liposuction is not a solution for weight loss. Patients should be within 30% of their ideal weight before undergoing a liposuction procedure.
If I've lost significant weight can liposuction help with excess skin?
No, liposuction can only remove excess fat in isolated pockets on the body. It is not skin tightening treatment. If you have lost significant weight and are looking to remove excess skin, you may be a good candidate for post-weight loss surgery.
View Our

Locations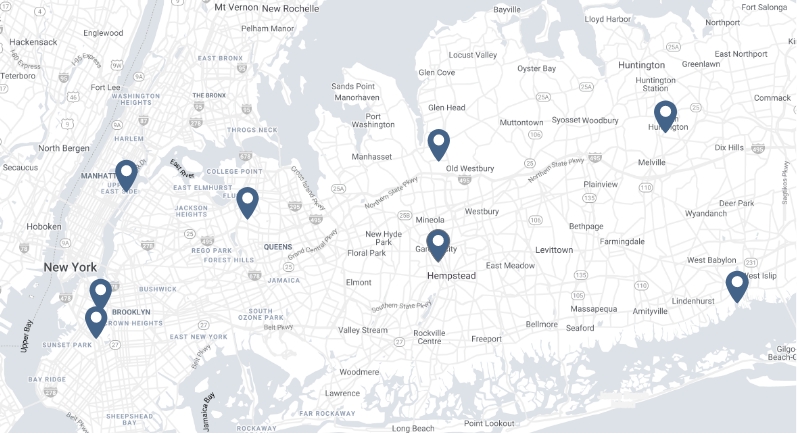 LIPSG LOCATIONS
Babylon

Brooklyn

Brooklyn – Park Slope

Connecticut

East Hills

Flushing

Garden City

Huntington

Manhattan Uptown

Westchester