Surgical Procedures
Plastic surgery procedures can correct a wide range of concerns located in the face, breast, and body. Whether you are interested in cosmetic enhancement or reconstruction, our experienced plastic surgeons can help you find the most beneficial solution for your individual needs. Each patient is given a personalized treatment plan to ensure they are receiving care tailored to their specific goals. For more information about any of our surgical options, or to schedule your consultation, please contact New York Plastic Surgical Group, a Division of Long Island Plastic Surgical Group.
Facial Procedures
From rhinoplasty to facelift to facial implants, we perform a variety of facial surgeries to help you feel more confident and beautiful. Through our facial procedure options, you can address signs of aging as well as concerns like asymmetry to achieve the overall aesthetic you desire.
Learn more about facial plastic surgery.
Breast Procedures
Whether you want to enhance, reduce, or revise, our breast procedures are designed to improve the balance and shape of your body. By opting for one of our breast surgeries, you can experience an increase in self esteem and feel more proud of the skin you are in.
Learn more about breast surgery.
Body Procedures
Body contouring can make a significant impact on one's life. Through such procedures as abdominoplasty, liposuction, and post bariatric surgery, we have seen that our patients have a renewed confidence and feel more comfortable in their own skin.
Learn more about body contouring procedures.
Reconstructive Procedures
Physical deformities – whether from cancer, trauma, or another cause – can complicate both cosmetic and functional aspects of the body. Our team is knowledgeable in reconstructive options such as breast reconstruction, hand reconstruction, scar revision, and skin lesions treatment.
Learn more about reconstructive procedures.
Fat Transfer
Fat transfer is a surgical treatment that can be used on its own or in conjunction with other procedures to enhance the face or body. During this procedure, fat is removed from a patient's body, purified, and used to restore volume to a desired area. It is also a beneficial option in reconstructive procedures including breast reconstruction.
Learn more about fat transfer.
Gender Affirming Surgery
Gender affirming surgeries are procedures designed to help transgender patients feel more comfortable and confident in their skin. Custom-tailored gender affirming treatment plans may include facial and/or body procedures to deliver a more masculine or feminine appearance.
Learn more about gender affirming surgery.
View Our

Locations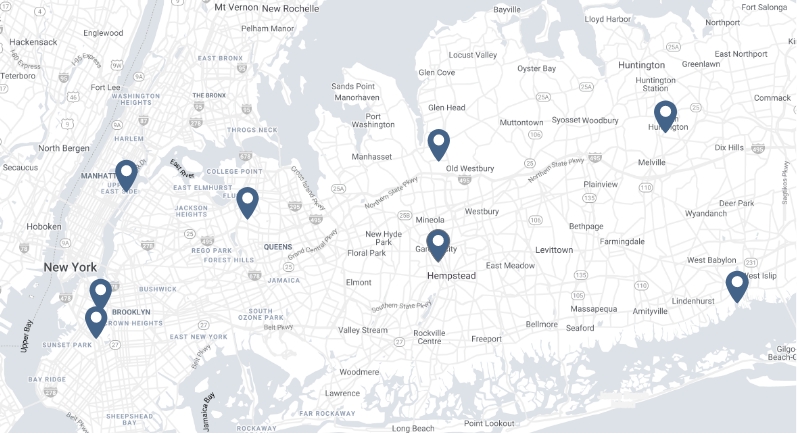 LIPSG LOCATIONS
Babylon

Brooklyn

Brooklyn – Park Slope

Connecticut

East Hills

Flushing

Garden City

Huntington

Manhattan Uptown

Westchester