QWO Cellulite Treatment
QWO® Cellulite Treatment in NYC and Long Island, New York
At New York Plastic Surgical Group, a Division of Long Island Plastic Surgical Group, we have been providing patients in the Long Island, Manhattan, and NYC areas with innovative, effective cosmetic treatments for more than 70 years. As experts in the field of plastic surgery, we only offer our patients treatments that have been clinically proven to be both safe and effective. One of the most recent treatments we are proud to introduce to our practice is QWO, the first FDA-approved injectable created to address moderate to severe cellulite on the buttocks of adult women.
What is Cellulite?
Cellulite, which causes the surface of the skin to appear bumpy, is a frustrating, yet harmless skin condition most commonly found to affect women. In fact, up to 90% of women report the presence of cellulite on their bodies, usually on the buttocks or thighs.1
When the fibrous cords connecting the skin to the muscle create tension, fat cells are pushed up against the skin, resulting in visible bumps or dimples. It is not known why some people develop cellulite and some do not. However, it is thought that skin texture, genetics, and body tone may all play a role. To clarify, cellulite is not a result of excess fat, and cannot be eliminated with diet, weight loss, or exercise.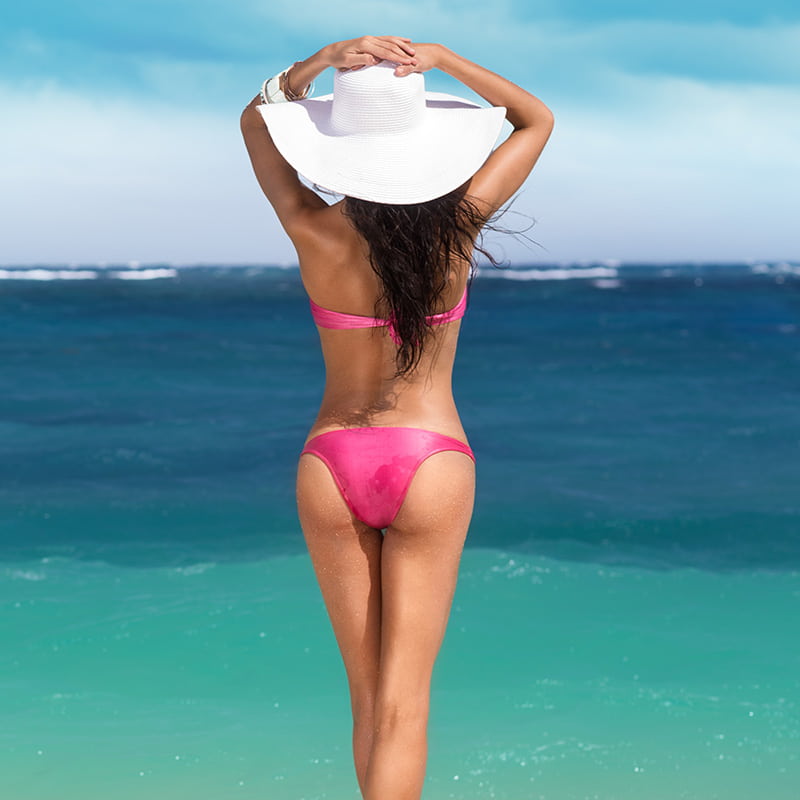 How QWO Works
QWO works by breaking down the collagen which makes up the connective cords between the skin and the muscle. In doing so it reduces tension in the area and ultimately, releases existing cellulite dimples. QWO may also promote the redistribution of fat cells and stimulate new collagen growth, causing the skin to look firmer and tighter.
In recent clinical studies, 45% of participants showed noticeable reduction in the appearance of cellulite after three treatments.2
The QWO Procedure
Each QWO appointment takes about 10 minutes, and is performed in-office. There is no need for anesthesia, and no downtime is required post treatment.
Prior to your QWO appointment you will have the opportunity to candidly discuss your concerns with one of our highly experienced experts. Once areas to treat have been identified, you will lie comfortably on your stomach while your practitioner uses a small, sterile needle to inject QWO.
Does QWO have side effects or risks?
QWO treatment is not recommended for women who are pregnant or breastfeeding. The most common side effects of treatment include injection site pain and bruising. Some women have experienced redness, itching, discoloration, and/or swelling following QWO treatment. In rare cases, allergic reactions to QWO have been noted.3
How Many Treatments Will I Need?
Each patient's QWO treatment plan is customized according to her unique goals. Most patients achieve optimal results after three QWO treatments, spaced three weeks apart.
To learn more about this revolutionary injectable option or to schedule your consultation, please contact us today.
1 American Journal of Clinical Dermatology. Cellulite: an evidence-based review. Available at: https://pubmed.ncbi.nlm.nih.gov/25940753/. Accessed May 7, 2021.
2 Sadick NS, Goldman MP, Liu G, Shusterman NH, McLane MP, Hurley D, Young VL. Collagenase Clostridium Histolyticum for the Treatment of Edematous Fibrosclerotic Panniculopathy (Cellulite): A Randomized Trial. Dermatol Surg. 2019 Aug;45(8):1047-1056. doi: 10.1097/DSS.0000000000001803. PMID: 30829779; PMCID: PMC6693937. Available: https://pubmed.ncbi.nlm.nih.gov/30829779/. Accessed May 7, 2021.
3 Endo Aesthetics. QWO FAQs. Available: https://www.qwo.com/faqs#side-effects. Accessed May 7, 2021.
View Our

Locations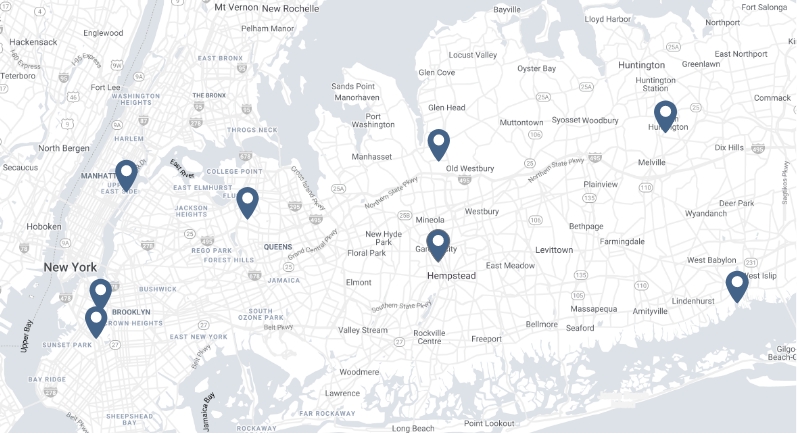 LIPSG LOCATIONS
Babylon

Brooklyn

Brooklyn – Park Slope

Connecticut

East Hills

Flushing

Garden City

Huntington

Manhattan Midtown

Manhattan Uptown

Westchester