Dr. Addona's Patient Testimonials
"Dr. Addona,
Testimonial card from Dr. Addona's patient
Thank you for the excellent care and genuine concern you gave me during my surgery and after care!"
Always,
JK – March 2021*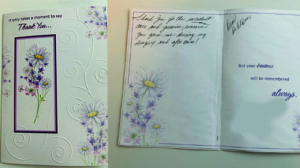 "Dr. Addona,
Thank you for meeting with me regarding my interest in liposuction. I just wanted to say I am grateful to you for your honesty, and caring way. You could of have taken my money knowing I wouldn't be happy with my surgery but you didn't!!! Words can't express the kind of person you are and there should be more doctors like you in this world.
You're a true blessing, and I appreciate you. Now off to the gym I go!!!"
Always,
A.B. – March 2021*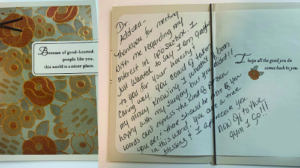 "Dear Dr. Addona,
Thank you for everything you've done for me. I'm so happy I found a doctor like you. God bless you!"
Sincerely,
L.G. – March 2021*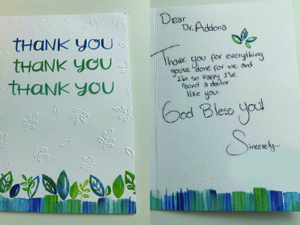 "Dr. Addona
I can't thank you enough for caring about me! You made me feel so comfortable about my surgery and put my mind at ease. All my doctor's that asked me who was doing my reconstructive surgery they all had the same answer…"Dr. Addona is the BEST!" You're kind, caring and professional. God bless you, you have become my guardian angel!"
Thank you,
B.H. – July 20201*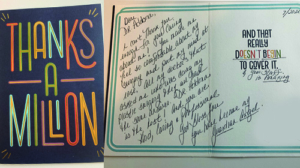 "Hi Dr. Addona,
I just want to take a minute to say thank you. Since my stomach surgery in October I've lost over 75lbs. However being able to exercise, run, and be self-confident was tamed by the size of my chest. It has been something I have struggled with since being a teenager. Since I got the "ok" to exercise from you I have enjoyed my "me" time and have noticed a change in my shape. I really appreciate you being so supportive, taking the time to be patient with me (we both know I can be stubborn), and for always making me feel as though I am your most important patient. More importantly you are honest and trustworthy. I can't thank you enough. Thank you for being a great doctor and being you!"
Sincerely,
C.E. – July 2019*
"Dear Dr. Addona,
I am writing to express our gratitude for the treatment that our daughter received by your hands. Alyssa's mole removal was stressful for our family. It is not easy being a teenage girl, and appearance is so important. As parents it's a mark of beauty. As a teenager, it's a constant reminder that she had chocolate on her face. Your professionalism and character allowed her (and us) to feel comfortable and safe. She looks AMAZING and we are so happy with the outcome! Thank you so much and we will happily refer our family and friends."
Sincerely,
Doreen B. – May 2017*
"My experience with Dr. Addona has been nothing short of spectacular. He is kind hearted & deeply cares about his patients. I have had three operations with him. With each one he has thoroughly explained each step to me and made sure I understood what he was doing as well as kept me calm while on the operating table. He didn't leave my side while I was given the anesthesia. After a bad experience with another doctor, he had taken all of my worries away and I decided to move forward with my surgery. Dr. Addona is not only very knowledgeable in his line of work but is truly an artist with giving one what they desire in their body. My results are amazing and I have already recommended two of my friends to him. Thank you Dr. Addona for all that you have done for me!"
With love,
Lacey S. & Family – January 2017*
"Dr. Addona has a very kind heart and a fantastic bedside manner. He answered all of my questions and kept me very calm throughout my diagnosis. He also spoke to my sons to calm them down as well, and they were so happy that Dr. Addona was my Plastic Surgeon. I am very happy with the results and afterwards he prescribed New Gel+ from the Deep Blue Spa and it works like magic!"
Debra – March 2016*
"I went to see Dr. Addona from a referral of a friend of mine. I was feeling very frustrated with the experiences I had encountered in the past with Botox. Every time I would go I would have to get a large amount and after 2 weeks, I would have to go back and get more. When I met Dr. Addona, I was pleasantly surprised, instead of telling me I needed a large amount, he was rather conservative but very natural with his recommendations. To add to this, I was thinking of trying some other things, because after looking on social media, at times you do want to try a new look. Dr. Addona made me realize that less is more. I was so pleased not only with his professionalism, and the way he views his canvas, like art that is meant to be simple and not overdone, but also with how the work he had done, not only stayed, but it was exactly what I wanted and needed to feel that refreshed look. I am looking forward to continuing my work with Dr. Addona and highly recommend him."
Heather – February 2016*
"Dear Dr. Addona,
Thank you for being a caring and thoughtful person. You have made my big worries seem so small.
Have a Happy and Healthy Holiday."
KA – December 2015*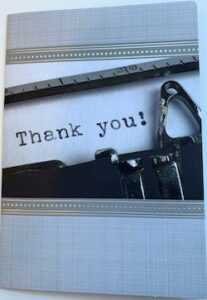 "Dr. Addona, I was in the building and wanted to stop in and thank you again for your help and guidance in my recovery. Walking, running, living!"
Allan – February 2015*
"Dr. Addona, What you do and who you are is a gift from God and I thank God for being blessed by your gift. Your expertise, kind heart and amazing gift of calmness and patience made one of the scariest times in my life one of the best possible experiences I could have ever had. You have been my doctor for about a year, but you have changed my life forever. You have helped heal the mend, of body-souls of men, women, and children all over the world. Mine and their families will be forever grateful for helping us heal and love forward. You forever grateful and blessed patient."
Rebecca*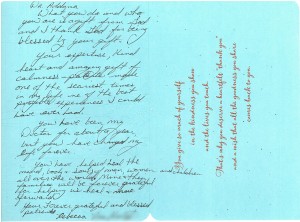 "Thank you for everything! You truly changed my life."
Lexy*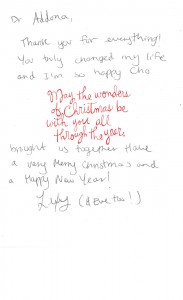 "A special thank you to Dr. Katie and Dr. Addona. Two very special people."
Mary Ellen*
"Dear Dr. Addona, Thank you for being a gifted and dedicated surgeon. You have helped me put my life back together after these last seventeen months."
Michele – July 2013*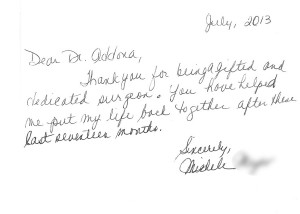 "I want to express my heartfelt gratitude for the incredible level of care I received during my Breast Cancer/DIEP procedure. The attention to detail before, during, and after the procedure have been remarkable. The numerous post-surgical hospital visits went a long way toward allaying concerns about the results. The confidence and warmth displayed by all of the doctors was extraordinary.
Stephanie*
*Results May Vary
View Our

Locations
NYPS Group LOCATIONS
Garden City
Babylon
East Hills
Huntington
Manhattan
Brooklyn
Flushing
Astoria
Westchester
Connecticut