New York Plastic Surgical Group's NYC Location
At New York Plastic Surgical Group, a division of Long Island Plastic Surgical Group, we provide a range of comprehensive plastic surgery procedures and non-surgical treatments to patients in New York City and the surrounding boroughs. Our team of experienced plastic surgeons and physician assistants is dedicated to helping you achieve your cosmetic and reconstructive goals from the privacy and comfort of our state-of-the-art NYC offices.
Manhattan East Side
Hours:
Monday-Friday: 8AM-7PM
Saturday: 9AM-5PM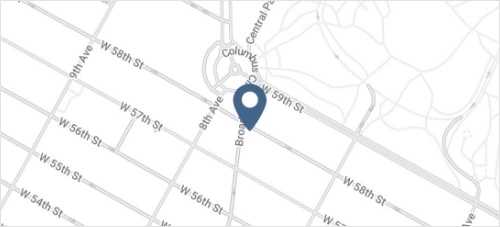 We are proud to offer a range of breast surgeries that improve the size, shape, or appearance of the breasts. Breast surgery can be performed for a variety of reasons, including reconstructing the breasts after a mastectomy, correcting congenital abnormalities, balancing breast size and shape, or cosmetic purposes. There are several different types of breast plastic surgery procedures including breast augmentation, breast lift, breast reduction, and breast reconstruction. These procedures may be performed using various techniques, such as using breast implants, fat grafting, or tissue flaps.
New York Plastic Surgical offers a variety of body contouring plastic surgery procedures that are designed to alter the size, shape, or appearance of the body. Patients may choose to undergo these procedures for a variety of reasons including removing or contouring excess skin or fat in specific areas of the body or tightening sagging or drooping skin or tissues due to weight loss, aging, or pregnancy. Plastic surgery procedures for the body can be performed on various areas including the abdomen, thighs, buttocks, arms, and calves. Some common types of body plastic surgery procedures include tummy tuck, liposuction, mommy makeover, brazilian butt lift, and body lifts.
NYPS Group offers comprehensive plastic surgery procedures for patients looking to improve a variety of concerns including the size or shape of their nose, the position of their ears, or the appearance of wrinkles or sagging skin. To improve the appearance of sagging or drooping skin, wrinkles, and other signs of aging, some common types of facial plastic surgery procedures include facelifts, browlifts, and blepharoplasty (eyelid surgery). We also offer rhinoplasty (nose surgery) to improve size, shape, and appearance of the nose, and otoplasty (ear surgery).
Reconstructive plastic surgery is a type of surgery that is performed at NYPS Group to restore or improve the cosmetic appearance of a body part that has been damaged due to trauma, disease, or congenital abnormalities. Reconstructive plastic surgery procedures can be performed on any part of the body and may involve using various techniques such as skin grafts, tissue flaps, or implants. Some common types of reconstructive plastic surgery procedures include breast reconstruction after mastectomy, scar revision, septoplasty (deviated septum repair), and reconstruction after Mohs surgery.1 Reconstructive plastic surgery is typically covered by health insurance, as it is considered medically necessary.
Learn more about reconstructive surgery.2
Non-surgical cosmetic procedures are treatments designed to improve the appearance of the face or body without surgery. These procedures are typically less invasive than surgical procedures and may have shorter recovery times. Some of the most popular non-surgical cosmetic procedures include Botox, dermal fillers, chemical peels, and microdermabrasion. Non-surgical cosmetic procedures are performed in-office at NYPS Group and often require little or no downtime.
Our other cosmetic surgery office locations include Babylon, Brooklyn, Connecticut, East Hills, Flushing, Garden City, Huntington, and Westchester. Please contact us today to schedule a consultation near you.