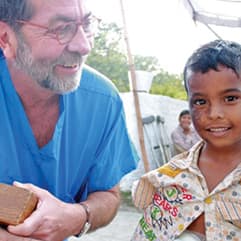 Dr. Vincent DiGregorio was an extraordinary man and talented surgeon, and his passing in 2015 has left a huge hole in our hearts and our practice.
What many people may not know is that his extraordinary talents and open heart helped thousands of individuals throughout the developing world through his volunteer work with ReSurge International (ReSurge).
In his honor, we at Long Island Plastic Surgical Group (LIPSG) have established the Dr. Vincent DiGregorio Fellowship Fund; this fund celebrates his memory by ensuring that individuals in some of the poorest regions of the world are treated for extensive burns, debilitating clefts, traumatic injuries, and congenital deformities.
We respectfully ask you to join us in honoring his legacy with a donation to this fund.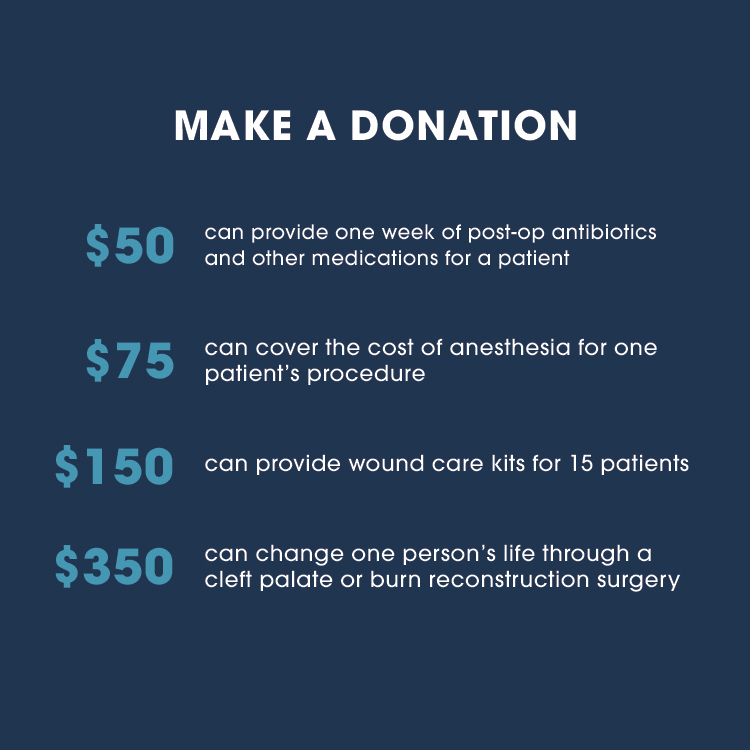 Dr. DiGregorio and several other surgeons at LIPSG have volunteered with ReSurge for many years both on their Surgical Mission and Visiting Educator trips.
Traveling to some of the poorest regions, these trips provide a combination of direct surgery and hands-on training for local physicians who do not have the skills to perform basic reconstructive surgery.
With very little resources other than the skills and commitment of volunteer surgeons such as Dr. DiGregorio, ReSurge has been able to reach people who would otherwise have no access to safe and affordable reconstructive surgery.
ReSurge's work impacts lives in ways that we cannot imagine here in the United States. In India where most rural communities still use open fires for cooking and oil burning lamps for light, seven million people suffer from burn injuries each year. Of that number, over one million are considered moderate or severe.
Rosina lives in Baghpat and traveled 14 hours by multiple buses, accompanied by her husband and baby, to visit Helping Hands Hospital, where a ReSurge Mission team was visiting.
A beautiful young woman of 24, Rosina was badly burned on her neck, torso, arm and hand when an oil lamp fell on her bed during the night. At the time she had a 6-month old infant and was pregnant with her second child.
Because she had no access to immediate treatment, she developed a burn contracture and lost the use of her hand. After the accident, a local doctor read about ReSurge's work in Dehradun in the newspaper and told Rosina's sister. Rosina traveled to Dehradun to have a surgery to release her burn contracture.
Before the release surgery, she could not bath herself, cook or do laundry. Today, Rosina cares for an extended family of eight.
When asked about her experience after the procedure she said, "I have found a new life, now I can do everything."
Helping patients like Rosina was Dr. DiGregorio's passion – his life of service reflected his vision that all individuals should have access to life transforming surgery, particularly those living in poverty and isolation.
Dr. DiGregorio was a valued volunteer at ReSurge. His joyous spirit was contagious among his patients and his extraordinary teaching skills live on through the many he trained. Both at LIPSG and at ReSurge, we are grateful to him for the time he spent with us during his lifetime.
We extend that gratitude to you as you make donations in his name to continue his work.
A donation of $350 will go far beyond the surgery as you know. It will heal an individual for a lifetime, opening doors to education, self-sufficiency, and community.
Thank you!