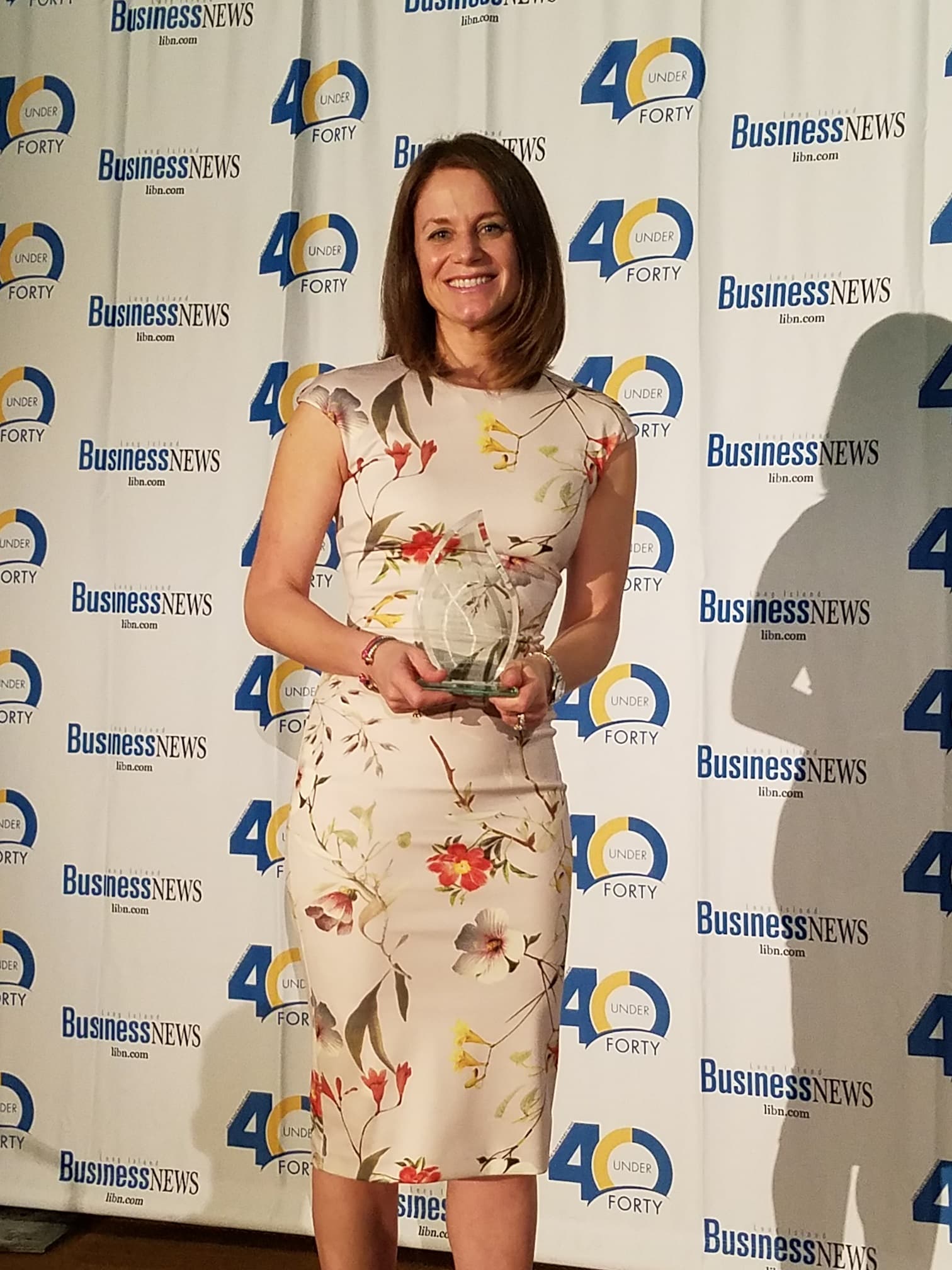 Long Island Business News honored Dr. Natoli last night in the annual< 40 Under 40 Awards.  The award recognizes outstanding members of the business community on Long Island who are 40 or under. Those honored are future leaders of Long Island  who have a proven track record of career success, are involved in mentoring and promoting their profession, and find time to give back to their communities. Dr. Natoli specializes in general Plastic and Reconstructive surgery with a focus in natural breast reconstruction using microsurgical techniques. She actively promotes breast cancer education and awareness in the local communities, and beyond. For the past two years, Dr. Natoli has participated as a speaker in the annual Long Island Breast Cancer Summit, and presents on the topic of breast reconstructive surgery regularly to local support groups such as the Adelphi New York Statewide Breast Cancer Hotline & Support Program and the Manhasset Women's Coalition Against Breast Cancer.
She is also licensed in Montana where she travels to provide plastic and reconstructive surgery at St. James Hospital in Butte. Here she has paired with a breast surgeon and general surgeon to provide breast reconstruction and other reconstructive needs to patients not previously serviced by reconstructive surgeons. In 2013, while celebrating her honeymoon in New Zealand, Dr. Natoli bravely sky dived from a plane at 15,000 feet in the air sporting a pink jumpsuit as part of a month long promotion that donated proceeds to the Breast Cancer Foundation of New Zealand.
In addition, Dr. Natoli was honored for volunteering in Haiti with Operation Smile by the Penn State Department of Surgery after the earthquake in 2010.
Congratulations to Dr. Natoli on a well-deserved honor.