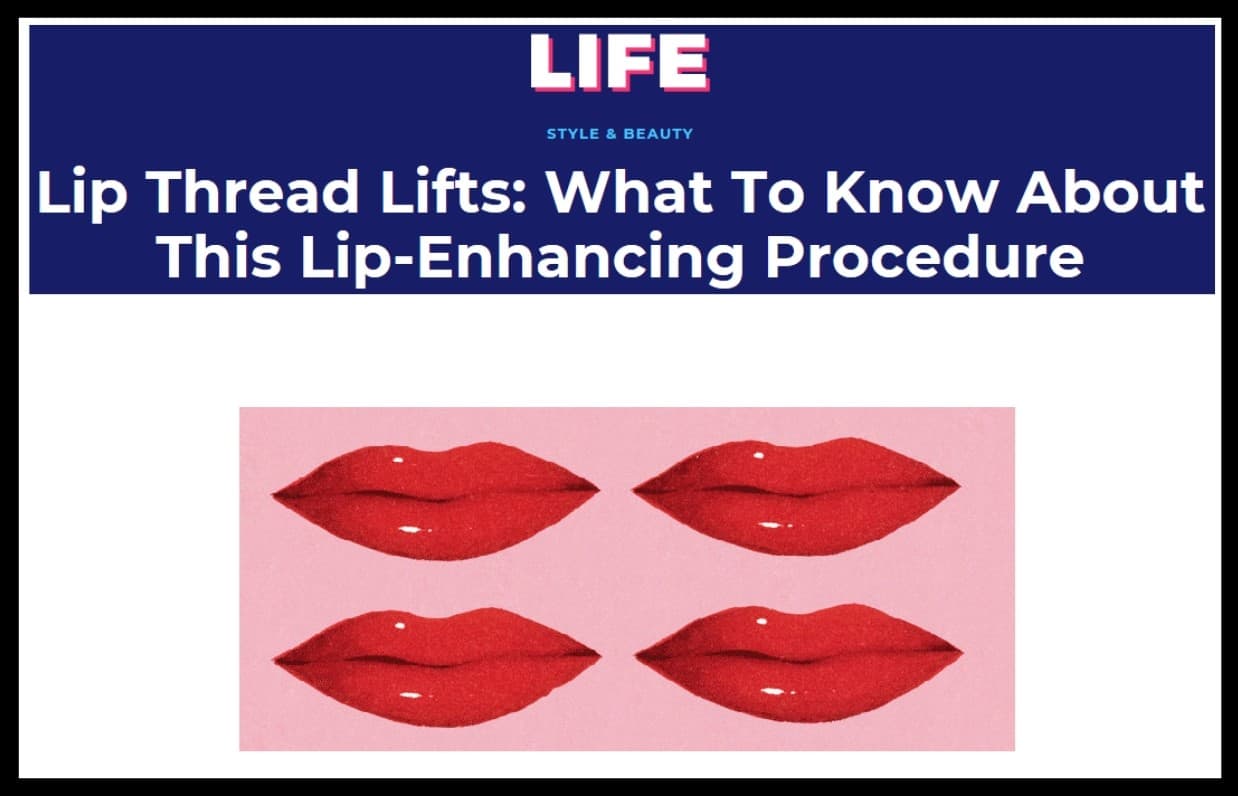 "Lip Thread Lifts: What To Know About This Lip-Enhancing Procedure"
In a recent article by Huffington Post, Dr. Michael Dobryansky discusses background knowledge on lip thread lifts, a cosmetic enhancement which uses small, dissolvable threads to result in a collagen boost for the lips and smooth out any fine lines that are around the mouth. He mentions the types of thread that can be used for different applications to address certain areas of the mouth and lips. A common concern from patients is that it may be painful to get this done, however, Dr. Dobryansky says, "This is more akin to the experience of getting Botox, [as] those needles are a lot smaller than needles used for filler," and suggests that the procedure might even be less painful for some people. Furthermore, the article portrays that this procedure is great for anyone, especially individuals who would like more natural looking results and want to add definition over volume. With the utmost care and attention, Dr. Dobryansky will give a choice to patients who wish to smooth out fine lines, but not necessarily make their lips larger. "In that case, the choices are either individually fill those lines without plumping out the lips, or you can do threads," he adds.
"Liquid Nose Jobs: Everything To Know About Non-Surgical Rhinoplasty"
Have you heard the buzz about "liquid nose jobs"? This article gives information on this procedure and answers many questions you may have if you're interested. The non-surgical rhinoplasty otherwise known as "liquid nose job," will give you temporary results to achieve the look you desire by using filler treatment. In contrast to a surgical rhinoplasty, Dr. Dobryansky says that the results can last anywhere from 6 to 12 months. He adds that this procedure does not make the nose appear smaller, but can "make a bump less visible or refine the shape of the nose." Also, Dr. Dobryansky explains that this procedure is good for anyone whose nose "is on the smaller size who wishes to make the nose straighter or modify the tip." By performing this, it gives the illusion of a more refined and desired look. Like any other medical procedure, be sure to research your administrator and consult with a licensed doctor to decide what's best for you.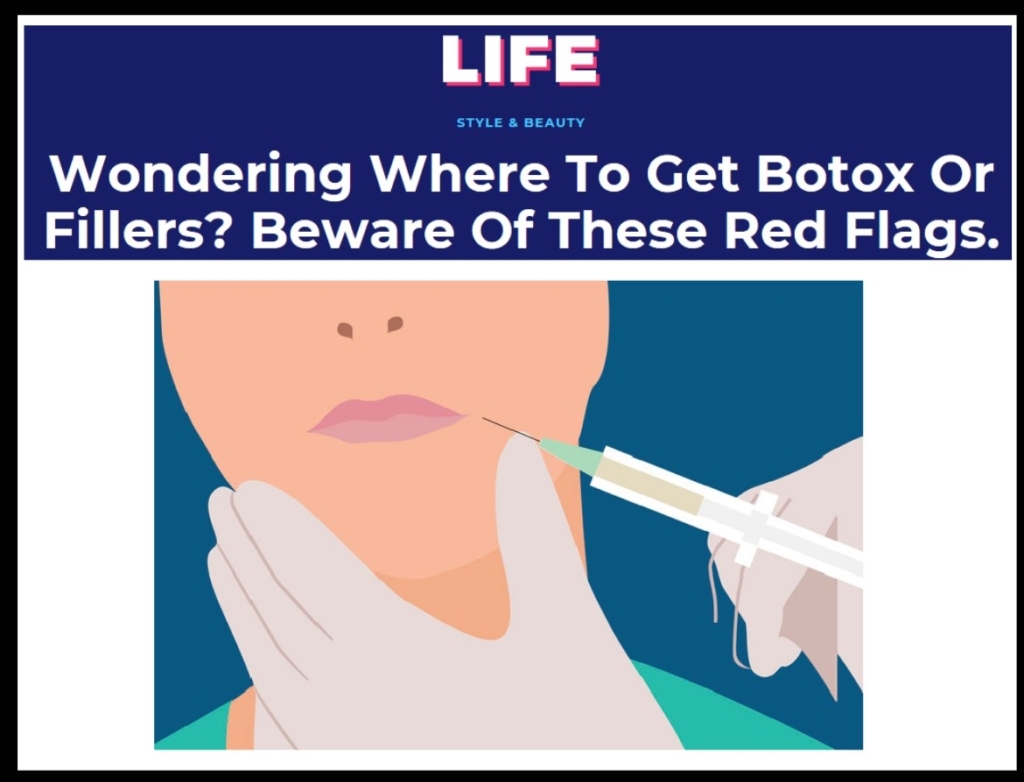 "Wondering Where To Get Botox Or Fillers? Beware Of These Red Flags"
In recent years, there have been reports of unqualified people performing medical procedures in improper environments. This article provides readers with advice and guidelines when looking to have injectable procedures, such as filler and Botox. To ensure you are getting cared for by an expert, it's extremely important to find a certified medical professional. Dr. Dobryansky suggests that if the price of the procedure seems very low or highly discounted, the person you're receiving treatment from could possibly not be a qualified provider. Additionally, he advises to beware of counterfeit injectable products from China or silicone injectables. It is noted that people should be warned against nonsterile environments, since these are medical procedures. Lastly, Dr. Dobryansky recommends researching the provider that you are considering treatment from and looking at photos of their work on patients as well as their level of training in this area.