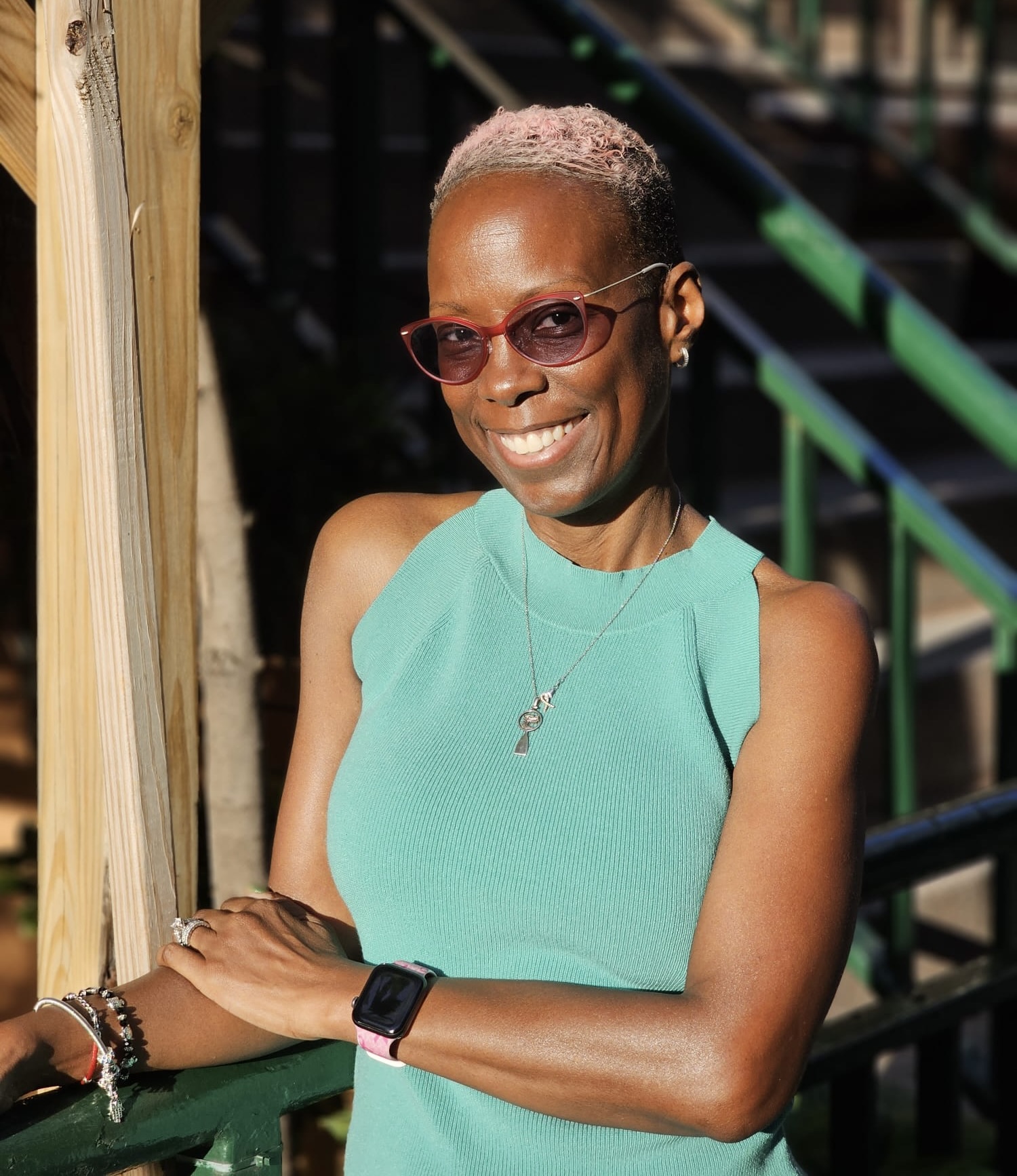 For years I had attended my post mammogram, sonogram, and biopsy appointments solo. However, when I finally heard the words "We found triple negative breast cancer." I immediately thought "Maybe I shouldn't have come here alone."
While my doctor began explaining the available treatment options, I wondered what would come next. Subconsciously I knew that given my history, I may eventually hear this diagnosis. However, I still wasn't ready. Who could be? For so many years I participated in walks to support the fight for a cure. Now, I was on the other side of that walk. It would be my name on stickers that read "I walk for Noris."
It felt like seconds went by between hearing the news and me choosing life. When I met with the patient advocate to organize my appointments and begin the process of navigating this new journey, she handed me an accordion folder with tabs already filled out. The one that immediately jumped out at me said "Survivorship". I was instantly encouraged and steadfastly moved forward with my treatment plan.
With the invaluable support of my family and friends and the amazingness of my entire healthcare team, I survived a double mastectomy, over 7 months of chemo, and countless reconstructive surgeries. I survived, and now I thrive. Today, life means something far different than it did pre-diagnosis. As much as I can I try to avoid or minimize stress and live a balanced life with good food and regular exercise.
Two years ago I joined the Empire Dragons NYC Breast Cancer Dragon Boat team. It is a place where I am able to supportively connect with other fighters and survivors as they teach me how to thrive and survive beyond cancer. I start each day thankful that back in August 2018, I fought through traveling fatigue and did not skip my scheduled screening. I start each day remembering that I am grateful to belong to the strong and powerful community of breast cancer survivors.
Noris is a patient of Dr. Jerry Chang. She is Client Strategist Director with PricewaterhouseCoopers focused on Banking & Capital Markets. She is a leader, business strategist, problem solver, career coach, motivator and agent of change. A wife and mother of 3 adult children, Noris enjoys traveling, photography, cycling, mentoring and dragon boat racing.