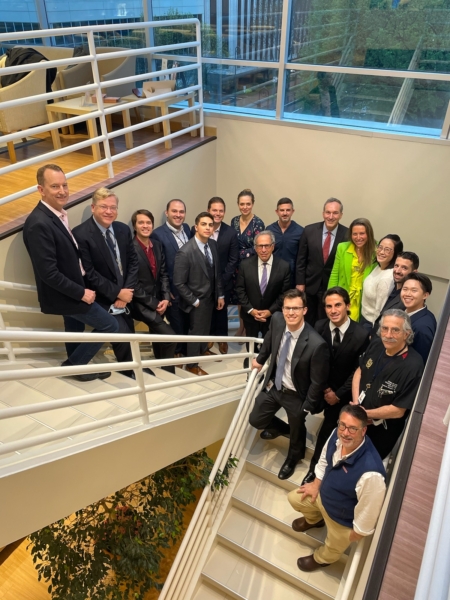 The 21st Annual John Knowles Swinburne Memorial Lecture took place on Saturday, May 7, 2022. Presented by Long Island Plastic Surgical Group (LIPSG) in memory of Dr. John Knowles Swinburne. Dr. Swinburne was a partner at LIPSG for 25 years. He was an outstanding physician and teacher, a devoted husband, father, and colleague. His interest in Aesthetic Surgery, Trauma, Hand, Microsurgery and Wound Healing was an example to all of us who appreciate the scope and complexity of the craft. The event is organized each year by Dr. Laurence Glickman, partner at LIPSG and Medical Director of Deep Blue Med Spa.
This year, Dr. Alexander Dagum, MD, FRCS(C), FACS gave the keynote presentation titled "Upper Extremity Reconstruction Lessons Learned." Dr. Dagum is Professor of Surgery and Orthopaedic Surgery at SUNY Stony Brook, Executive Vice Chair Department of Surgery, Chief, Division of Plastic and Reconstructive Surgery, and Co-Director, Stony Brook Cleft Palate Craniofacial Center.
A sincere thank you to Dr. Dagum for sharing his expertise and experiences with the LIPSG medical community, and the family of Dr. Swinburne.