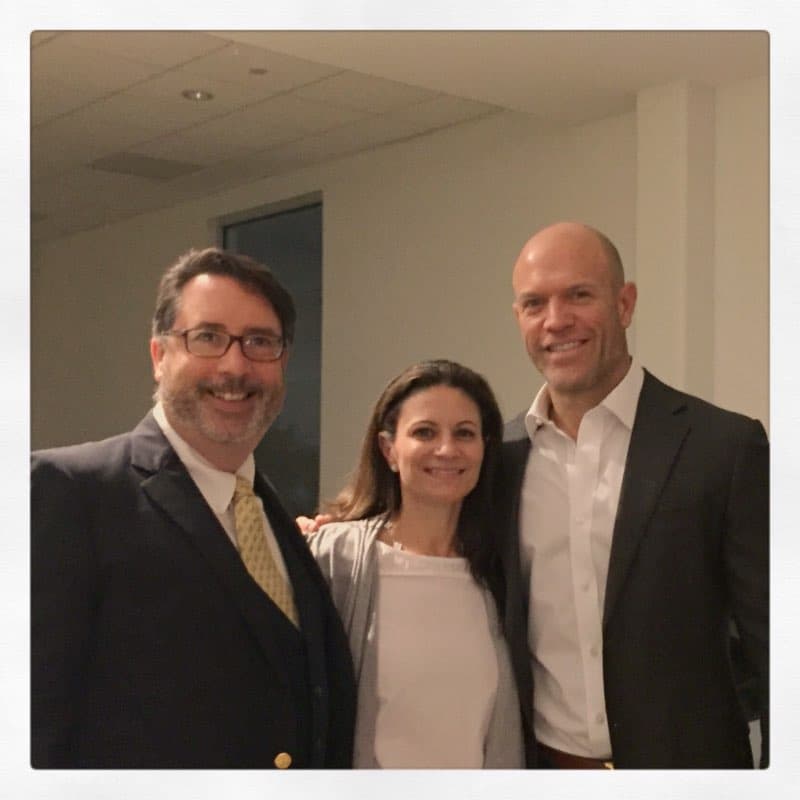 When Walter, a Long Island resident, went to see his daughter play softball in New Jersey this fall, he never imagined he would leave the game with multiple facial fractures. Hit in the face by a line drive during the game, Walter was unable to drive but didn't want to go to a hospital that far from home, so his daughter, who had just received her driver's license, drove the pair home to the East End of Long Island. A visit to a local emergency room ended with Walter being sent home with instructions to ice the injury and follow up the following week.
But when Walter's cousin David, a New York State Trooper, heard of the injury, he urged Walter to go to the Emergency Department at NYU Winthrop in his hometown of Mineola. At Winthrop, Walter was taken in immediately to see attending trauma surgeon Dr. Fahd Ali. After reviewing the CT scans Walter brought from his previous visit, Dr. Ali called on Dr. Rachel Ruotolo of Long Island Plastic Surgical Group (LIPSG), a board certified plastic surgeon who specializes in craniofacial surgery. Dr. Ruotolo went promptly to the hospital to meet the patient. He was admitted that Thursday evening and Dr. Ruotolo performed surgery early the next morning.
Walter's injuries included a left zygoma (cheekbone) fracture and a left orbital fracture (the bone that surrounds the eyeball). These delicate bones were broken in multiple places and displaced by the traumatic injury.
"My job as a reconstructive plastic surgeon is to make it look like I was never there," said Dr. Ruotolo. So she executed the surgery through three tiny incisions – one in the upper eyelid, one in the lower eyelid and one in Walter's mouth. She inserted small plates less than 1 mm thick using very tiny screws, just 4 to 5 mm in length. Because the plates and screws are made of titanium they will not set off metal detectors and the hardware is MRI compatible, so he can have an MRI if it's ever necessary. The objective in repairing a facial fracture is to address both form and function: the plastic surgeon must return the face to normal, restore symmetry, and make sure that everything works as it should.
"The surgery was like putting together a puzzle, and I always liked to do puzzles," Dr. Ruotolo said, "especially when I was a little kid. Repairing facial fractures is just like that."
Dr. Rachel Ruotolo was honored on November 9, 2017 by the New York State Troopers PBA at their State Trooper Surgeons Regional Meeting & Mixer held at Ferrari of Long Island in Plainview. Dr. Ruotolo was presented with the Doctor Chandler Award for providing outstanding care to a family member of a PBA member. According to the PBA, "The feedback we received after she treated a member of our extended family was that her demeanor and medical expertise were simply outstanding and we are incredibly grateful."
Learn more about Dr. Ruotolo by liking her page on Facebook and following her on Instagram.