Dr. Frederick Lukash is a board-certified cosmetic and reconstructive plastic surgeon, specializing in children, teens, and pumpkins! This year, for the 7th year in a row, he visited his daughter Abigail's kindergarten classroom on Manhattan's Lower East Side to carve a pumpkin with her students.
The students begin by suiting up in their surgical cap, rubber gloves, and mask, to prepare for the big "surgery" the same way that they would in the OR. For safety, Dr. Lukash pre-carves the pumpkin prior to the procedure and the kids participate in pulling out the pieces. Dr. Lukash's visit is the Halloween highlight every year for these lucky students.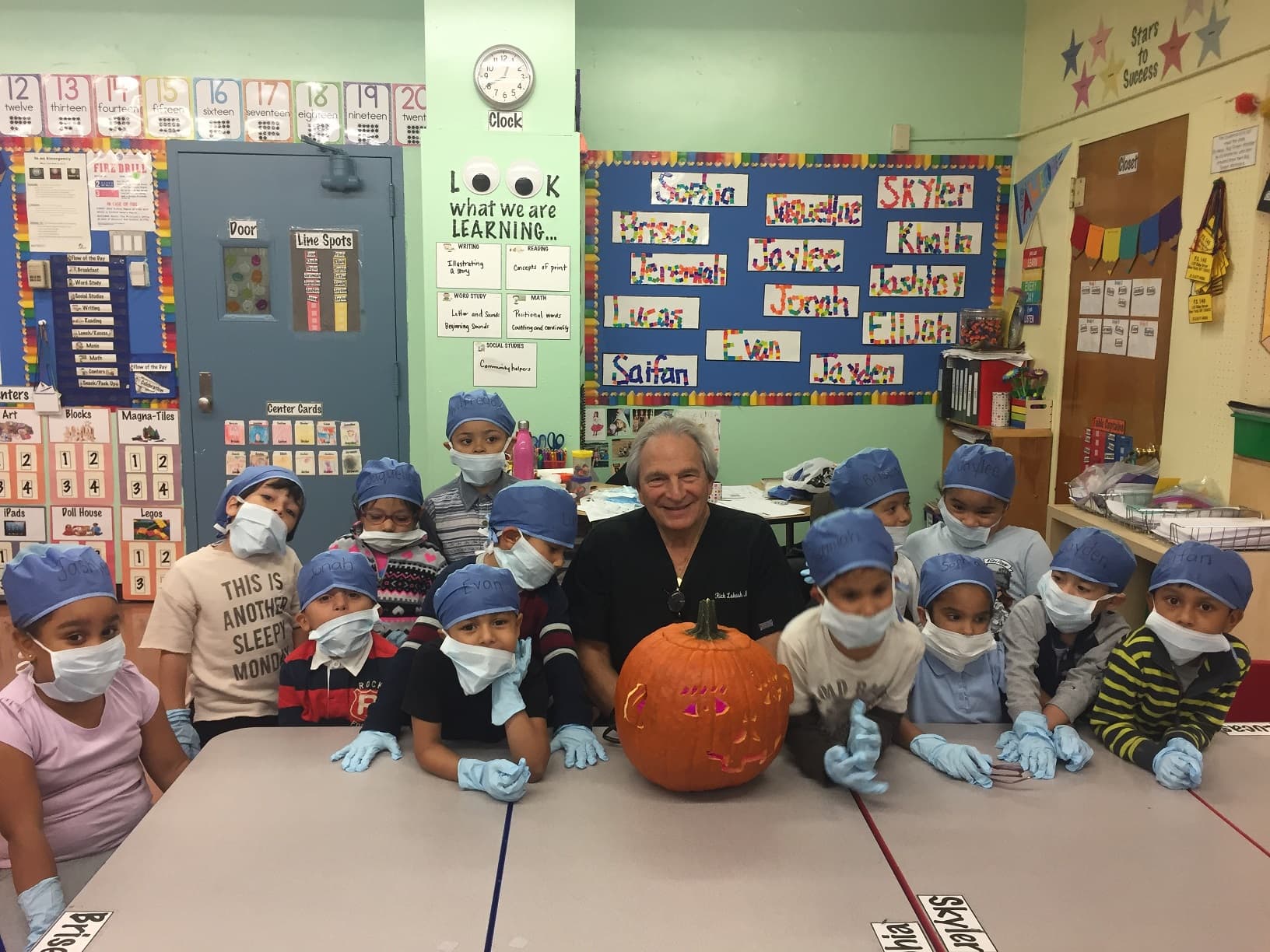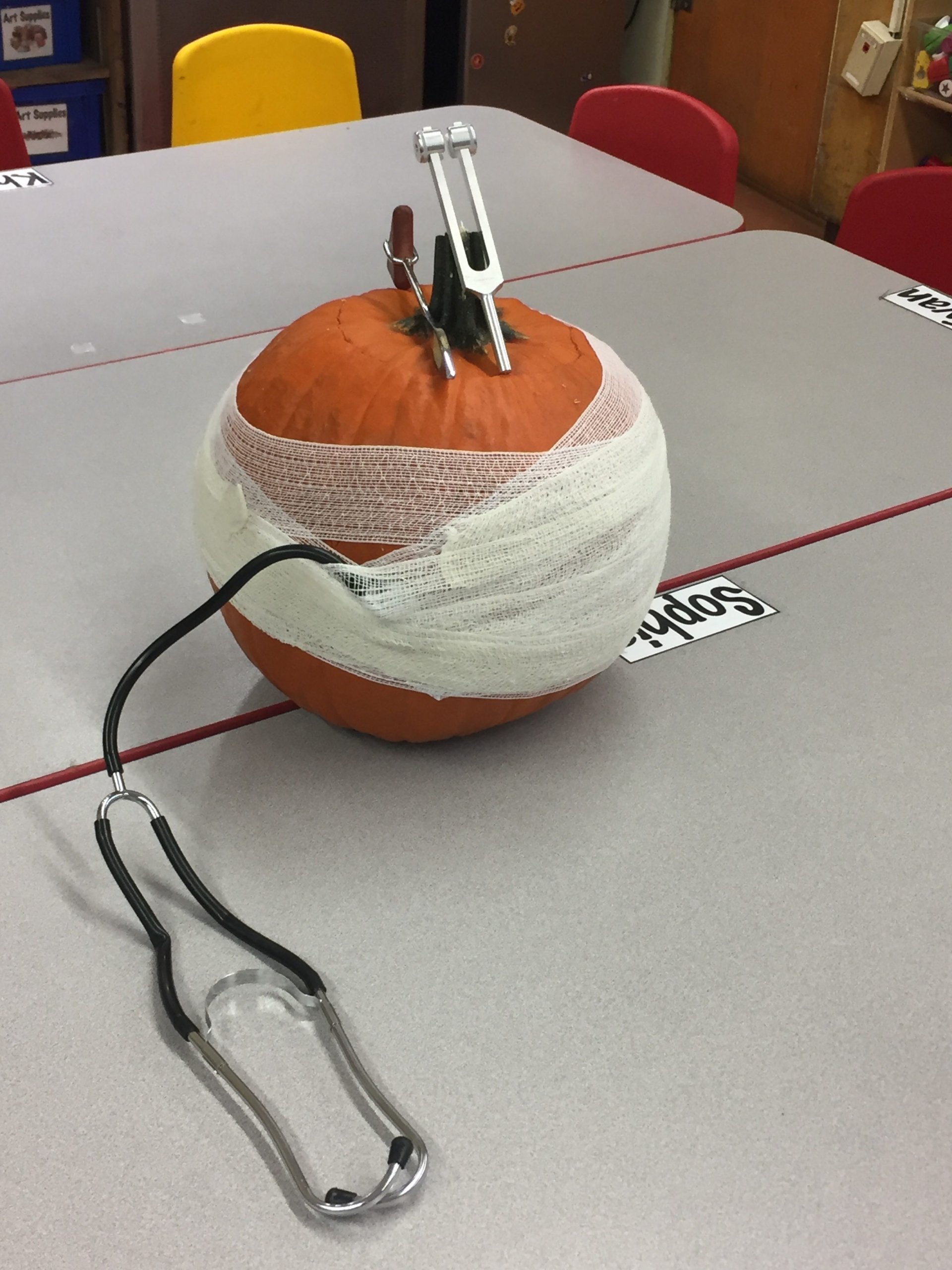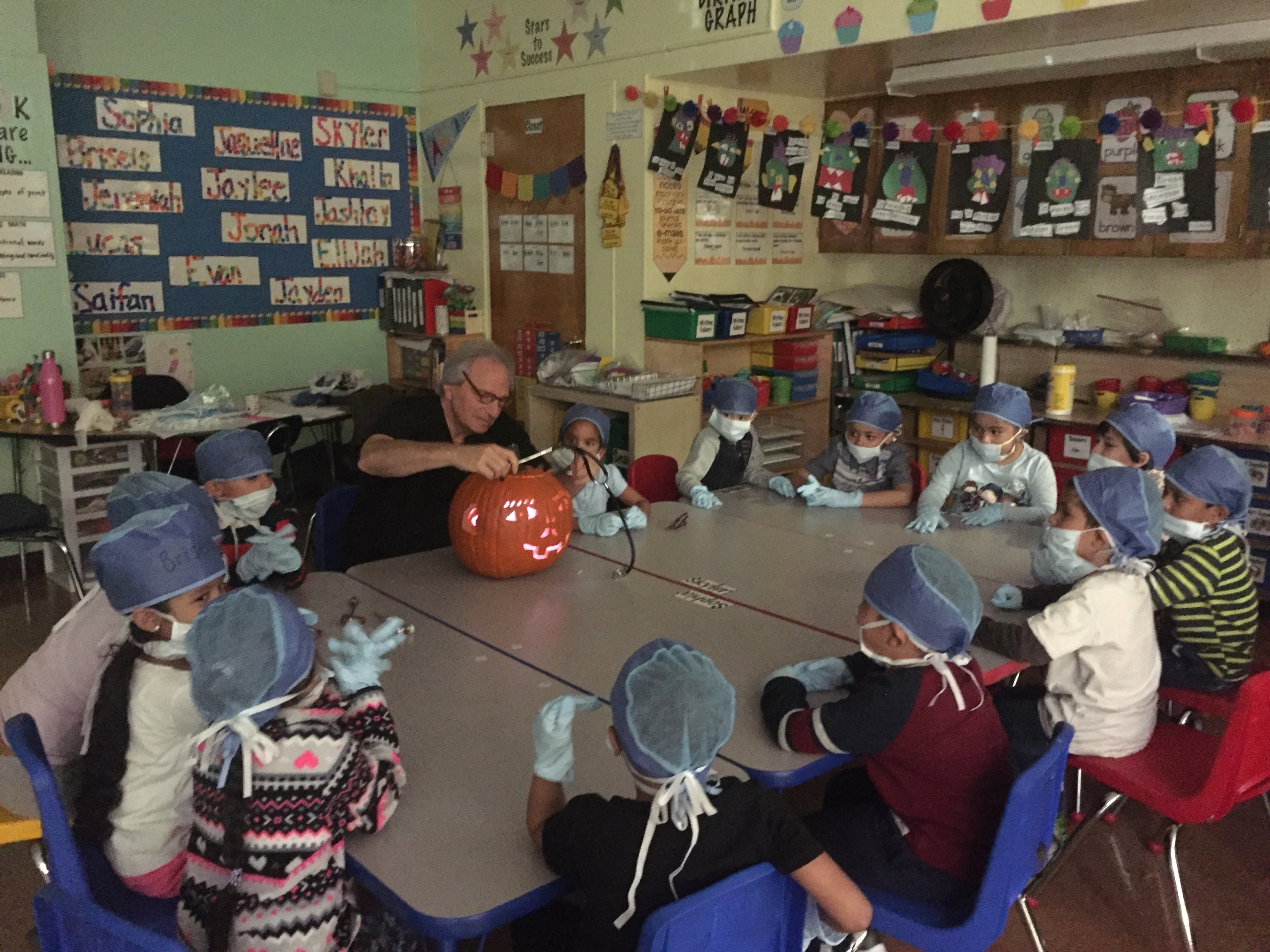 Dr. Lukash and Long Island Plastic Surgical Group hope you all had a festive and fun Halloween and wish you a very Happy Thanksgiving!