National news outlet CNN consulted Dr. Tommaso Addona in their report on the U.S. Food and Drug Administration's recent meeting to review breast implant safety. The article gives an overview of the health concerns that some advocates believe could possibly be linked to breast augmentation. Many recent media reports have focused on one specific type of cancer, called Breast Implant Associated-Anaplastic Large Cell Lymphoma (BIA-ALCL), which is a rare and treatable type of lymphoma that has been associated only with textured breast implants and currently has fewer than 500 confirmed cases worldwide.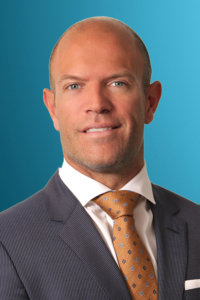 The FDA meeting, which includes patients, physicians, and industry representatives, was also called to discuss recommendations around the process of disbursing patient information regarding the benefits and risks of breast implants. Dr. Addona acknowledged the importance of educating the public, noting that he takes time to discuss risks and benefits with his patients.
"What the general public should appreciate is, as doctors and clinicians, we always want what's best and safest for our patients. We're constantly not only educating ourselves but educating our patients." -Dr. Tommaso Addona, via CNN
Dr. Addona also explained that breast implants are not necessarily intended for lifetime placement, but rather patients and surgeons should expect to replace breast implants at some point. The length of time between initial augmentation surgery and when patients may want to replace their breast implants can vary between 7 years, up to more than 10 years, depending on the type of implant and factors that are unique to each patient.


Read the full article at CNN: "Are breast implants safe enough? The FDA reviews the popular procedure this week"
Contact Us for More Information
The team at Long Island Plastic Surgical Group is dedicated to exceptional patient care, which includes providing comprehensive information that encourages patients to make educated health decisions. Please contact us with any questions.