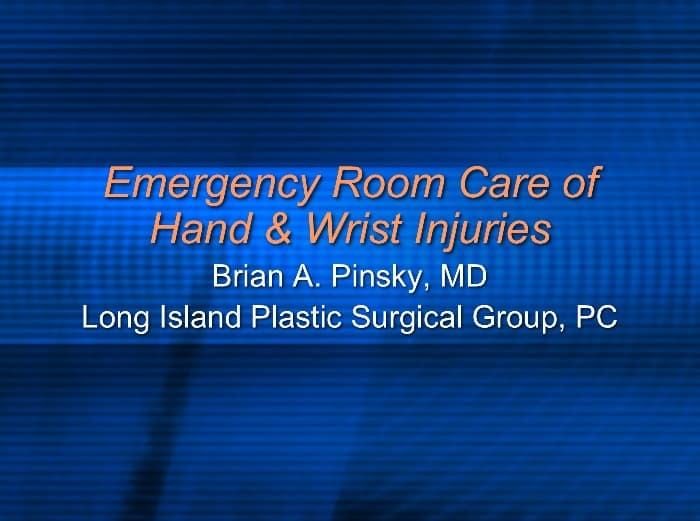 Earlier this month, Brian Pinsky, MD presented to the physicians of Brookhaven Memorial Hospital. Dr. Pinsky contributed a continuing medical education (CME) lecture to the Clinical Problems in Medicine Series, which was attended by general practitioners and doctors of family medicine. The talk was centered on treating hand and wrist trauma. Dr. Pinsky discussed the evaluation of upper extremity trauma in the emergency room setting and the management of common conditions seen in the emergency room.
Dr. Pinsky joined Long Island Plastic Surgical Group in 2012. Prior to that, he completed a Residency in Plastic & Reconstructive Surgery at Mt. Sinai Hospital and a Fellowship in Hand & Microsurgery at UCLA in the Department of Orthopaedic Surgery.
Click HERE to learn more about the Hand Institute at Long Island Plastic Surgical Group and how our doctors can help with hand injuries.